Nieustannie pracujemy nad wprowadzaniem nowych funkcjonalności oraz integracji w Responso. Zobacz, jakie nowości pojawiły się w październiku! Przeczytaj ten artykuł.
1. Weryfikacja dwuetapowa
W planach Business oraz Enterprise wprowadziliśmy uwierzytelnianie dwuskładnikowe, aby zabezpieczyć dane Twoje i Twoich klientów. Więcej informacji na temat weryfikacji dwuetapowej znajdziesz tutaj.
2. Integracja z WooCommerce
Jeśli prowadzisz sklep internetowy na WooCommerce, w Responso zobaczysz zamówienia danego klienta w kolejności chronologicznej.
3. Integracja z Erli
To kolejne usprawnienie dla osób, które sprzedają wielokanałowo. Dzięki integracji z Erli możesz zarządzać wszystkimi wiadomościami z wielu kont w panelu Responso. O tym jak zintegrować aplikacje przeczytasz tutaj.
4. Integracja z WhatsApp
Możesz udostępnić klientom kolejny kanał komunikacji z Twoim sklepem internetowym – WhatsApp.
5. Licznik znaków i słów
Od teraz Responso sprawdzi, ile znaków i słów zawiera Twoja wiadomość. Będzie to przydatne zwłaszcza w przypadku wiadomości SMS.

6. Kolor tagu
Wprowadziliśmy opcję dodawania koloru tagu, dzięki czemu Twój inbox będzie jeszcze czytelniejszy.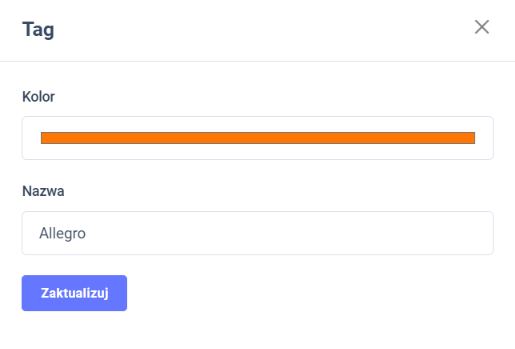 Koniecznie daj nam znać, jak podobają Ci się październikowe aktualizacje! Napisz też do nas maila na [email protected], jeśli masz jakieś propozycje na rozwój naszego systemu. Nie masz jeszcze konta w Responso? Testuj przez 14 dni za darmo!