Responso - zaawansowany autoresponder
Allegro
Zyskaj przewagę na Allegro dzięki doskonałej obsłudze klienta!
Wypróbuj za darmo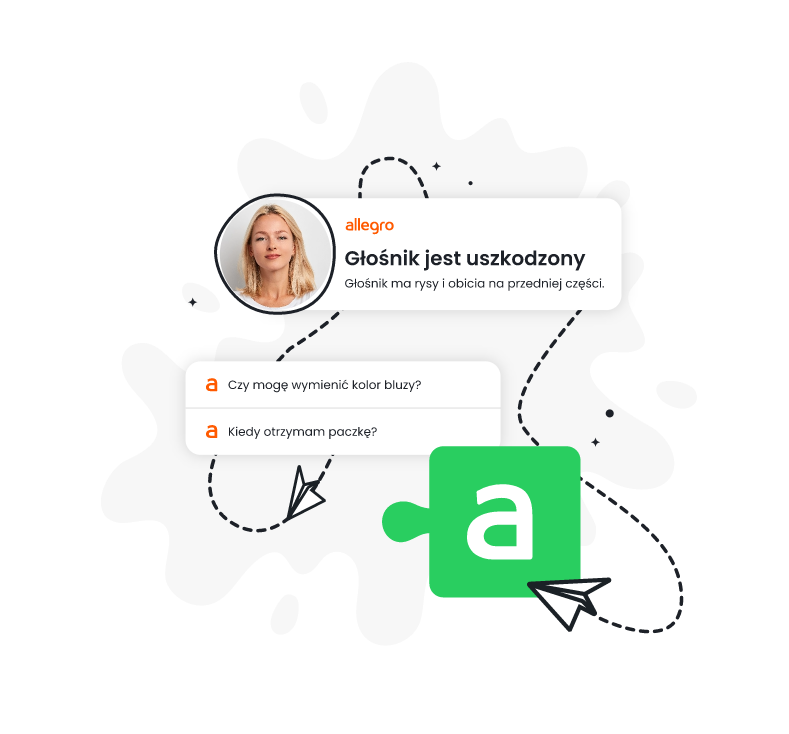 Świetne zrozumienie oczekiwań klientów
Responso oferuje Ci zaawansowany autoresponder Allegro — technologię, która jest w stanie rozpoznawać intencje Twoich klientów, dzięki temu odpowiada precyzyjnie na ich zapytania.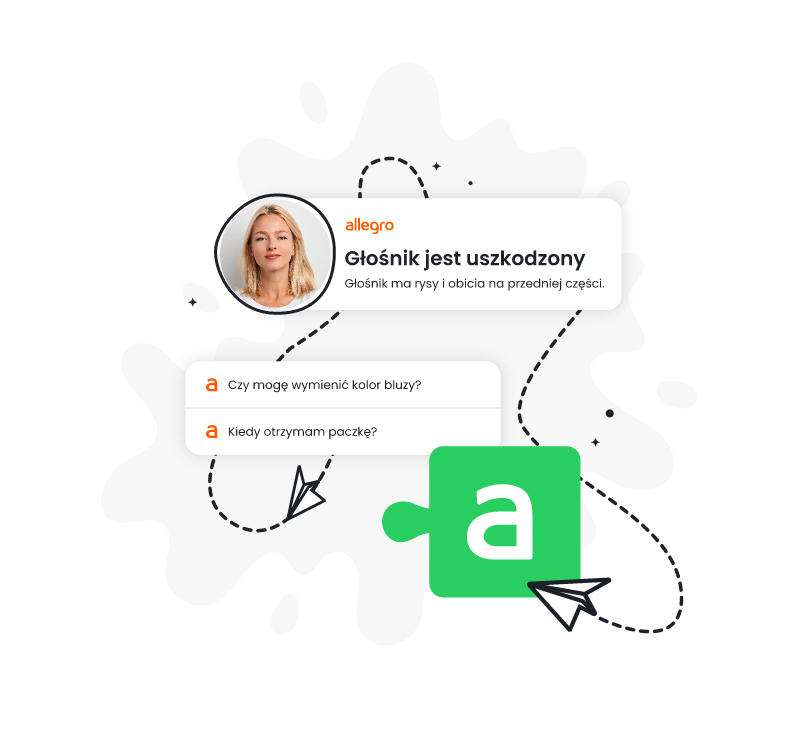 Poznaj zalety
automatycznych akcji
Gdy w wiadomości od klienta pojawi się określona fraza, Responso dobierze gotową treść, tak byś nie musiał jej za każdym razem wpisywać ręcznie. Oprócz tego, auotmatyczne akcje to szereg innych ułatwień.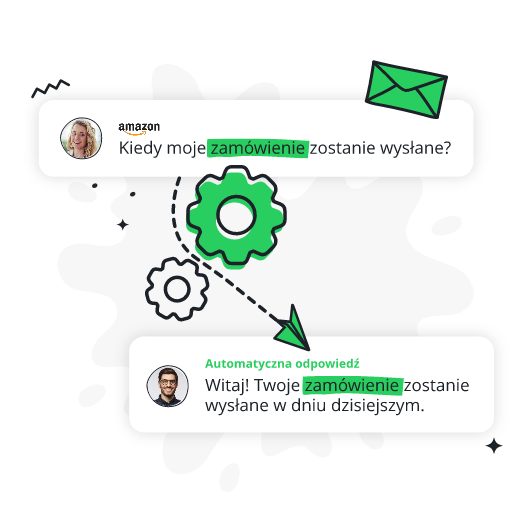 Przygotuj szablony i skróć czas odpowiedzi
Stosuj gotowe szablony tekstowe, które wkleisz w dowolnym miejscu wiadomości, aby nie tracić czasu na ręczne pisanie. Wystarczy skorzystać z dowolnego hashtagu, aby wkleić wielozdaniową treść do wiadomości.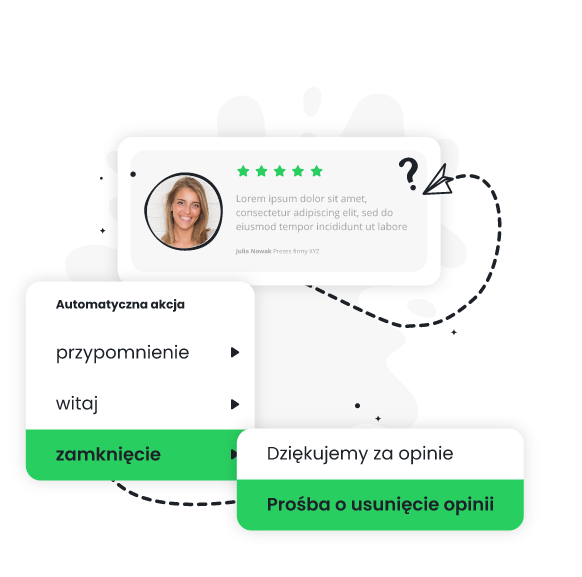 Obsługa opinii w naszym systemie
Przy każdej konwersacji z klientem masz wgląd do średniej ocen wystawionych przez niego podczas poprzednich zakupów. Oprócz tego, jednym kliknięciem możesz przejść do każdej opinii z osobna.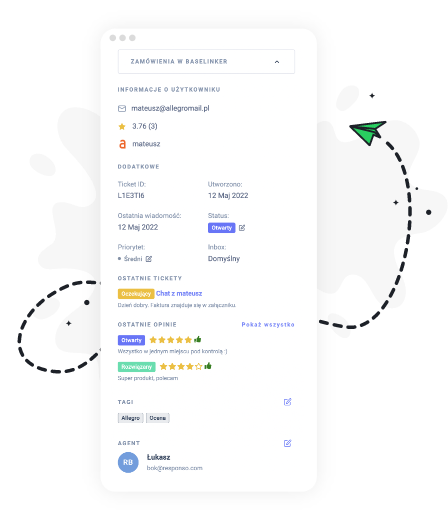 Automatyczna akcja z prośbą usunięcia danej opinii
Możesz ustawiać automatyczne prośby, które będą wysyłane do klientów, którzy wystawią Ci negatywną opinie. Gdy tylko na Twoim koncie pojawi się nieprzychylna ocena, wiadomość zostanie wysłana do kupującego.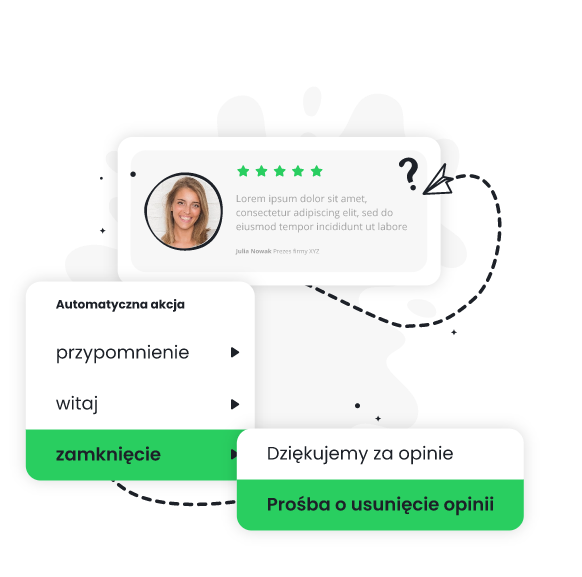 Obsługa wiadomości z wielu kont allegro w jednym miejscu
Prowadzisz sprzedaż na wielu kontach Allegro? Z Responso obsłużysz wszystkich kupujących w jednym oknie aplikacji — bez konieczności logowania się do każdego z kont z osobna.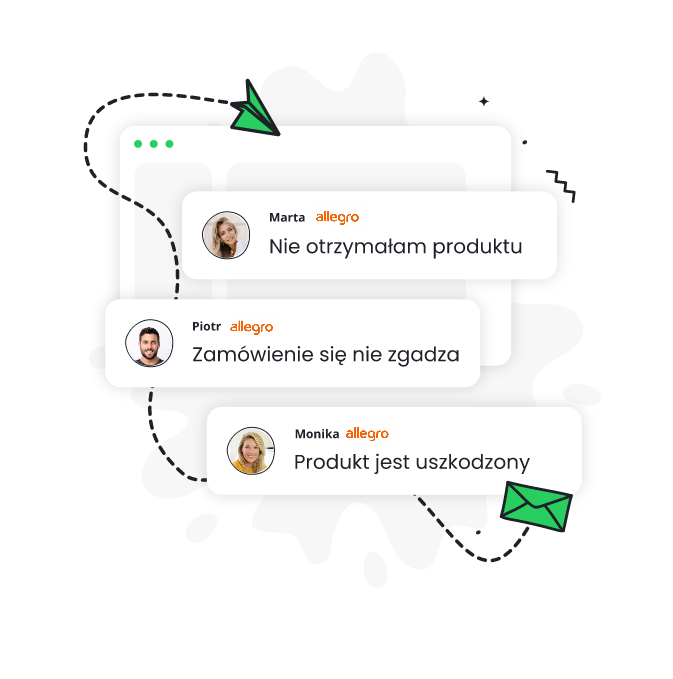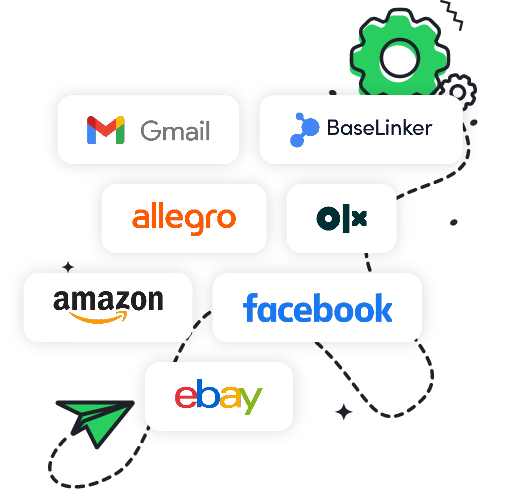 Bezproblemowa integracja z niezliczonymi innymi
Pamiętaj, że Responso to nie tylko Allegro. Udostępniamy sprzedawcom integracje z niemal wszystkimi popularnymi platformami e-commerce. 
Stale rozwijamy naszą ofertę, dlatego nie ma znaczenia, gdzie sprzedajesz poza Allegro — mamy dla Ciebie integrację, a jeśli nie, na pewno za chwilę będzie ona dostępna.
Wypróbuj za darmo