Reliable customer support software is the backbone of any ecommerce business. It is a surefire way to succeed in customer support.
Still not convinced? We've got an ace up our sleeves. Not even one, but ten! In this article, you'll find ten noteworthy reasons why you should start using customer service software tools. 
But before, let's clarify a few things. 
What is customer service software?
Customer service software is an app or tool used by support teams to provide customers with high-quality service. Many industries use such software for different purposes. For example, they help manage customer requests, prioritize tasks, and provide a more personalized and efficient experience. That makes them like dedicated task management solutions for customer relationships.

What's more, using a support tool is invaluable for ecommerce stores. Online shops use it to provide help to their customers along their customer path.
There are many different types of customer service software, from live chat to ticketing systems and self-service. They have different features, and they are used for different purposes. They can all be easily integrated into your ecommerce store, especially if it has the flexibility of a SAP composable storefront.
Have you ever wondered what would happen if you didn't use customer service software? We have the answer.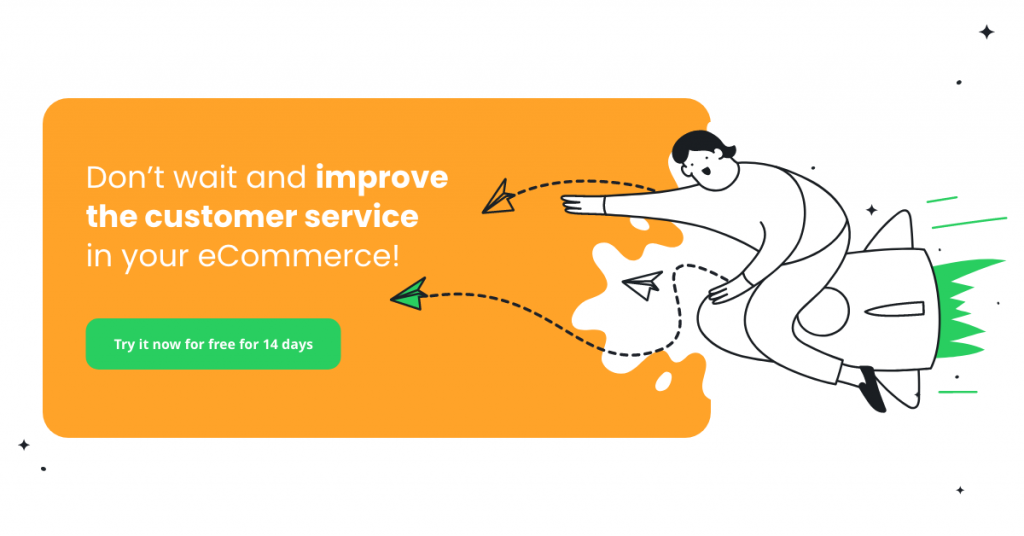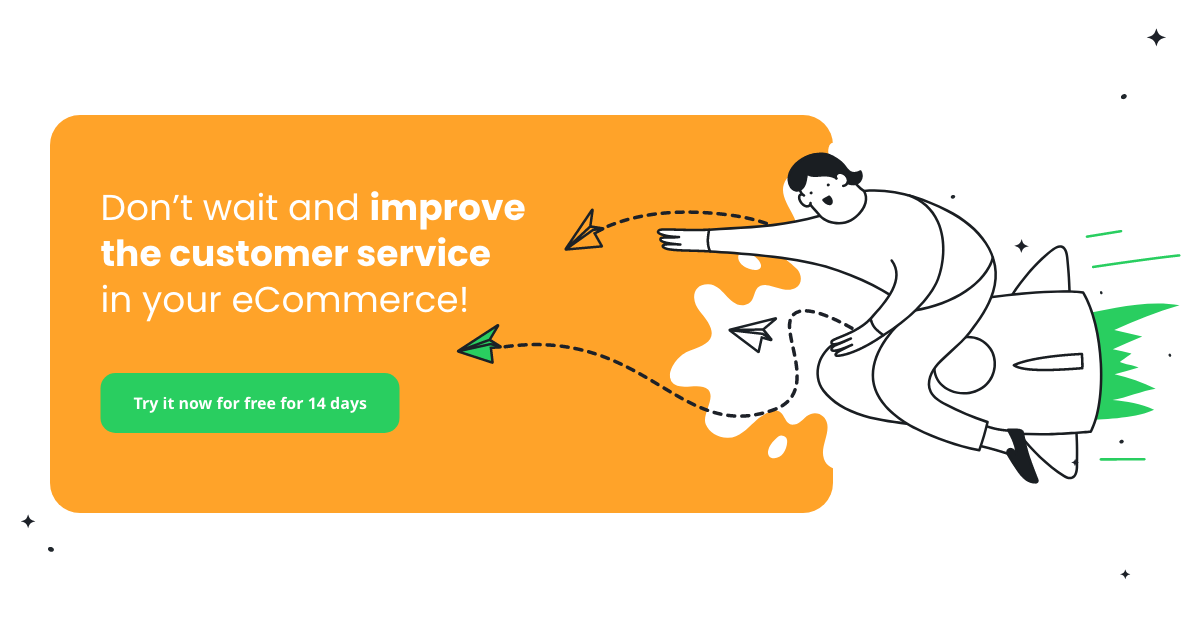 Risks of not using customer service software in ecommerce
There are a few risks of not using customer service software in ecommerce. 
❌ You may miss important customer queries or issues and decrease customer satisfaction.
❌ You could end up with duplicate data and information, which can confuse customers and employees. 
❌ It can be challenging to track metrics and gauge performance over time. 
❌ You neglect customer interactions and ticket management. 
In the long run, not using help desk software may become a roadblock. You don't want to drive your customers to the competitors, right? Without a robust tool, so without easy contact with you, they may go shopping elsewhere.
Anyways, for some, the risks might be convincing enough to start using software for customer support. However, we would like to show you the positive aspects as well. 
So let's see…
10 reasons ecommerce stores need customer service management software
The list would go on and on, but we've included only the essential ones. 
Using customer service tools is great because of:
#1 Building customer relationships
Answering customers' inquiries and assisting them on a customer path is also a way of building customer relationships. With solid customer service software, you can communicate efficiently with prospects making one-of-a-kind connections. 
A thank you note is an excellent example of a message that will help you connect with customers. It may seem to be only a message. But it is a fantastic way to:
express gratitude 

build your brand 

improve customer loyalty 

create customer connections
Choose customer support software that makes communicating with your customers a breeze. 
A customer connection builds a strong relationship between the business and its customers. 
The better the customer connection, the more likely customers will be satisfied with their purchase, return to buy again, and recommend the product to other potential buyers. 
So, as the customer service platform affect customer relationship and connection, be sure to choose a reliable one.
#2 Enhancing customer communication
Customer service software enables businesses to gather messages in one inbox. This feature is excellent because it gives sales reps an overview of all the messages and customer data, making agents less likely to miss something. 
Also, customer service representatives can create reply templates that streamline communication – users get the answers as fast as possible. You and your team create templates to answer the most common questions or messages and end them if necessary. 
#3 Improving customer experience 
Thanks to integrations with many marketplaces, you can provide a seamless customer experience.  Customers can contact you whenever they have questions about their order, product, service, or whatever. 
Having assistance throughout a customer journey makes shoppers cared for and improves customer satisfaction. 
📰 See what metrics measure customer satisfaction.
When researching and comparing the features of customer service solutions, check their marketplace integrations. Ensure that you can easily connect with the online retailer of your choice. 
#4 Monitoring all customer issues and requests 
The reason that you may want to implement a service tool is a unified inbox. It is an inbox that provides an overview of all communication channels in one place. It is a convenient way to manage all your messages, so you can focus on what's important. 
Help desk software providers offer different features. For instance, categorizing emails, deleting or archiving messages, setting their priority (urgent, high, low), or using search filters. Take a moment and consider what features your online customer support software should have.
Additionally, some customer service software solutions make it possible to forward the message to someone specializing in a particular field. In this way, you can deliver the best assistance possible – the user gets the issue resolved quickly by a specialist.
#5 Automating tasks and saving time 
The fact that customer support software saves time is one of the most prominent reasons why you should start using one. The tools for customer service are equipped with many features, such as an autoresponder, ready-made templates, or a ticketing system. 
All of these are important because they help you organize your work and even automate some of your tasks. 
How great is that? 
For example, with an autoresponder, you can send a thank you message for making an account or deliver an automatic email after making a purchase. 
💡 Responso help desk solution delivers many features that improve ticket management. One of them is message status functionality. You can see messages that are: open, pending, in pending, solved, closed, or spam.
#6 Getting the reports on your team's performance
Monitoring the statistics and reports allows you to check on your agents and their overall performance. Aside from that, reports hint at any pain points and whether operators need support – a better tool, a new employee, or maybe some other solution. 
Always keep an eye on the statistics – it helps you to catch the problem before it snowballs.
Some customer service software platforms deliver information such as how many tickets you've closed so far, what's your average response time, or what's agents' workload.  
By tracking all those data, you get a bigger picture of what's happening in your customer service department. So you, as a manager or team leader, can offer some help or support at the right moment if necessary. 
#7 Keeping all the customers' details in one place 
By handling customer support tickets, you also get information about your products, services, and also about your prospects. For example, do you know their favorite product at your store, what your buying persona prefers to purchase, or what time your customers do their shopping most often? You can get all those questions answered by having a tool with solid reporting capabilities.
In addition to those customer data, you get to know the shoppers' favorite platform to buy from, what product generates the most inquiries, or other purchasing details.
Such details will help you to make business decisions, such as making discounts or promo codes on your ecommerce site. 
#8 Assisting customers 24/7
Your customers will be highly grateful for reaching out to you whenever they need. It is no secret that customer service is a significant part of the customer experience. That's why supporting around the clock will help you improve customer satisfaction (again). And also to show customers that you care about them and want to assist them in any way possible – even overnight or after office hours. 
Thanks to many features, such as an autoresponder, helping 24/7 is possible and saves time, energy, and money. Isn't it amazing to have so many benefits?
#9 Improving the agent experience
Thanks to an intuitive dashboard and admin panel, service agents may notably speed up their work, even if they might have some technical problems with their device or an internet connection. A user-friendly tool will improve their workflow and efficiently complete the job.
By using a customer service platform with an intuitive interface, it is easier and more convenient to 
navigate around the app

reply to customer queries 

handle the tickets 
So, choosing reliable customer service software is a win-win situation for your customers, business, and your agents!
#10 Collecting feedback 
There are many ways to collect feedback and using customer service tools is one of them! Pieces of software equipped with an autoresponder will help send a link automatically to the feedback survey. So your customers can be asked to complete a quick survey without effort. 
Also, when talking to a customer, you can create a template response with a feedback request. Doing so will give you a ready message at your fingertips to send in seconds.
📰 Read more about how to use customer support software for gathering feedback.
How can the customer service team benefit from customer support software?
Customer service management software can be a great benefit to a customer service team. Having all of the customer's information in one place allows the team to quickly and easily access it when needed. It can help to resolve customer issues faster and more successfully. 
Additionally, the software helps track trends and identify areas where buyers struggle. A customer support team can then use this information to increase customer engagement and improve their experience. Moreover, this data is also valuable for other departments. 
Ultimately, by using customer support software, the customer service team can become more effective in meeting the needs of their customers.
Responso – one of the best customer service software
Choosing a robust tool with advanced features is the key to maximizing all the benefits listed above. Some good news here – you don't have to look further than Responso.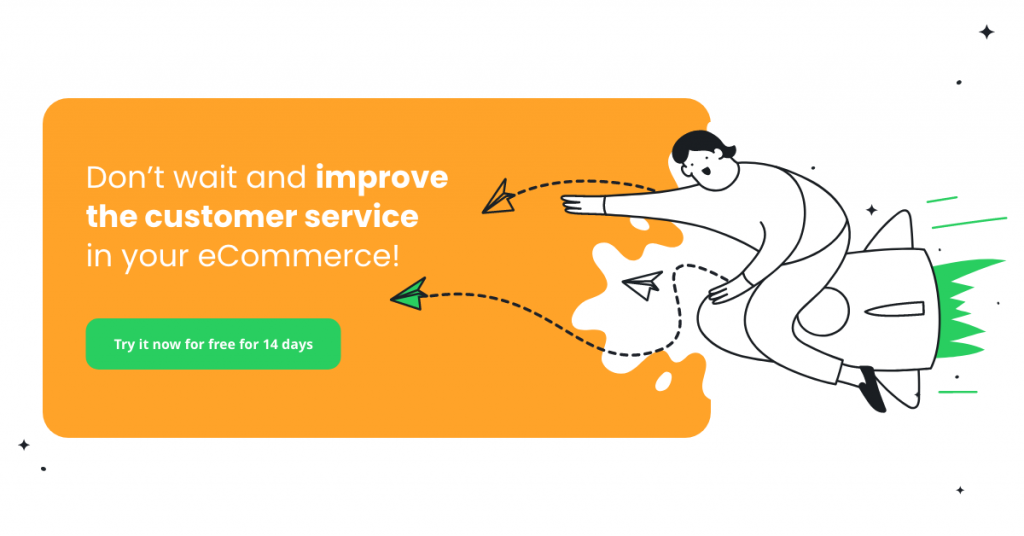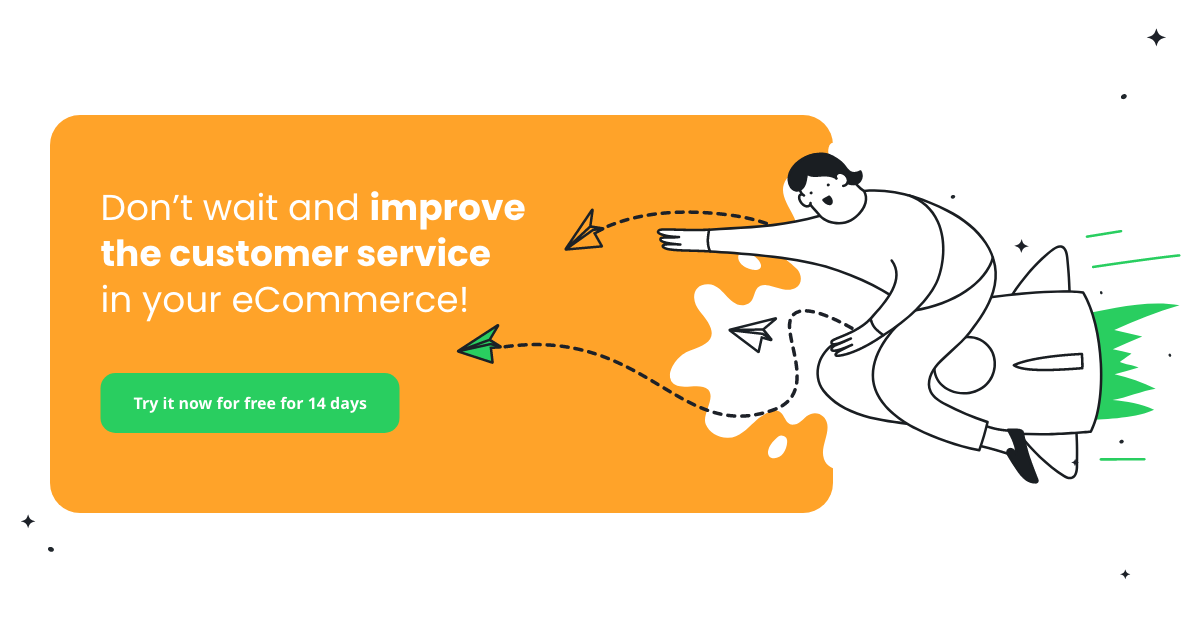 Responso is a customer help desk software. It helps communicate with customers even in the middle of the night, providing them with excellent support around the clock.
Responso key features: your customers and service agents will love them!
✨ Autoresponder is a key feature that allows automatic response to inquiries from various sources. For example, eBay or Allegro (also Allegro Discussions and Allegro News Center). 
✨ Unified inbox lets you track incoming and outgoing messages and tickets. Thanks to predefined filters, customer service teams can deal with inquiries more efficiently and see all the customer data.
✨ Marketplaces integrations make it easy to connect with your customers through different ecommerce platforms such as Amazon, eBay, Allegro, or OLX.
✨ Reply templates speed up resolving customer requests and enhance customer interactions. They're great for feedback requests as well.
✨ Statistics and reports help you keep an eye on customer service quality. Responso will get your agents' workload heatmap, time answer report, or buying trends.
✨ Enterprise solution is excellent for bigger companies that need some extras. Using Responso, you may have a personalized feature set.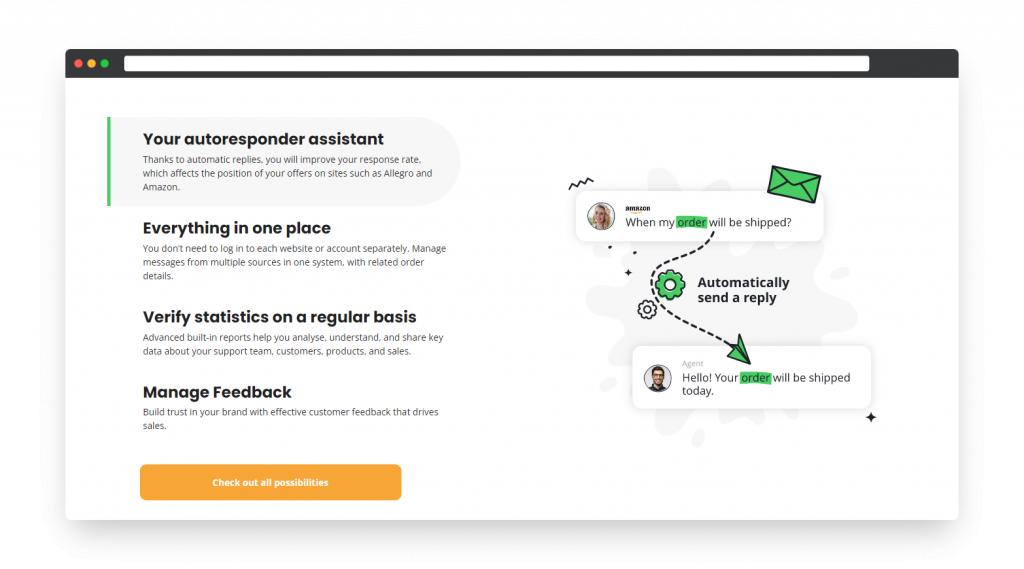 Responso prices start at $8/agent/month, making it a great deal for many ecommerce businesses. Check out the pricing details. 
Choose your customer support software
Using top customer service software helps create a better experience for both customers and employees alike by streamlining communication and providing a better way to track progress. If you're not currently using this type of software in your ecommerce business, it may be worth considering!
For those still in a quandary, we do recommend Responso. 
It is an affordable customer service tool with a robust set of features for ecommerce of all sizes – small businesses, large or mid-sized ones. Everybody will find something suitable. 
Why wait? Sign up for a 14-day free trial and empower your customer service.