Suitable
subscription

plan to your needs Try it for free

14-day free trialno credit card required
Ceny miesięcznie
Ceny roczne Oszczędzasz 16%
on Start
Pricing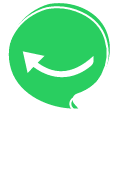 9USD / mth.
39PLN / mth.
9EUR / mth.
9GBP / mth.
BRL / mth.
7USD / mth.
31PLN / mth.
7EUR / mth.
8GBP / mth.
BRL / mth.
For an agent
Choose a package
Unlimited number of messages

Unlimited email accounts

Unlimited integrations

Autoresponder

Quick reply templates

Automatic actions
See more options »
See more options »
Custom

plan

Do you have a question about pricing? Need a custom plan with additional support services, enhanced security features, or extras?

Talk to us now and let's adapt Responso to your needs.

Talk to us
Characteristics:
Custom response number

Custom function configuration

Custom number of workspaces

Access rights management
Support and services:
Individual implementation
Full system configuration
Dedicated phone support and priority chat queue
Own custom design services
Features available

Unlimited number of messages
Responso was created with your comfort in mind. We know that if you operate on several marketplaces, amount of messages can be large - write back to your clients without fear that you will run out of any limit. With us, there is no limit, because only then you and your customers can be satisfied using Responso.

Unlimited email accounts
The scale of your business doesn't matter to us - you can hire the entire customer service department and each of your employees will have their own mailbox to avoid disorder in communication with customers.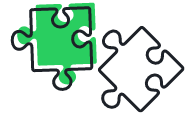 Unlimited integrations
It doesn't matter how many accounts you use in your business. Responso allows you to integrate with any number of accounts from all marketplaces you operate on. We don't charge you with any additional costs.

Autoresponder
Our autoresponder will surprise you and your customers with its possibilities. It allows you to flexibly set messages to strictly defined groups of recipients. Thanks to this, your clients feel that they are being contacted by a real employee of your company's customer service office.

Unlimited fast reply templates
Responso allows you to personalize message templates - both in terms of content and graphic design, thanks to which you increase the chances of your brand being remembered by customers.
Available functionality
Find out more about the many features of Responso.
Messages and integrations
Unlimited number of messages
Unlimited email accounts
Unlimited integrations
Unlimited channels
Multiple mailboxesAt Responso, you add as many mailboxes as you need.
AutoresponderResponso sends personalised automatic replies to your store's customers.
Automatic actionsThe application does the repetitive tasks for you. You only take care of its initial configuration.
Quick reply templatesWith Responso, you don't waste time answering the same questions over and over again. You prepare ready-made templates, which you can then place in messages to customers with 1 click.
Tracking of outgoing email messagesYou don't have to worry that your messages won't reach the recipient. You have access to extensive message flow monitoring tools.
Message signaturesThanks to personalised message signatures, customers remember your brand better. At Responso, you create them with ease.
Customer DetailsWhen considering the application, you have ongoing access to customer data, thanks to which you immediately know all of the details of their purchases.
Private NotesAt Responso, you improve communication management thanks to notes that allow you to better manage the work of the customer service department.
TaggingYou don't have to wonder if your application has been considered. You can assign specific tags to each of them, thanks to which you can better control the incoming reports.
Message statusesAt Responso, you can easily organise your messages according to the status of your application. You can create your own statuses corresponding to the rules in force in your company.
Setting prioritiesIn Responso, you can set a priority for all reports. Thanks to this, you can be sure that urgent matters are always dealt with first.
Details of the orderFrom the application level, you have immediate access to all details regarding a given order. This allows you to solve your clients' cases more efficiently.
Event logResponso records data about your customer service activity. Thanks to this, you have better control over the tasks performed.
Custom domainsWe want your company to stand out from the competition, so we let you set your own domains. As a result, customers remember your brand better.
Custom filtersManaging activities in Responso is made easier by filters that you can customise in any way.
Custom reply addressesYou have the option to set any email address from which you send and receive customer messages.
First answer timeResponso allows you to download "time of first response" reports, based on the average of the entire team or a specific agent. The data available in this report will facilitate control over the timeliness of responses and improving the quality of customer service.
Time for the next replyResponso allows you to retrieve reports on response time in a conversation with a customer, based on the average of the entire team or a specific agent. Thanks to this report, you will find out whether your agents are responding in line with the standards set by the marketplaces.
Message sourcesYou have the option to check which source the messages come from, with a precise numerical and percentage distribution, thanks to which you will be able to analyse which channels generate the most inquiries.
Heatmap Heatmap allows you to track the distribution of tickets in the system by time of the day, week and agent. Thanks to this, you will be able to easily check what time of the day or week the agents are experiencing the heaviest load.
Agents' efficiencyResponso is equipped with an analytical tool that allows you to accurately monitor the effectiveness of the work of individual users (agents).
Collecting feedback from multiple sourcesWith Responso, you can easily collect customer feedback from various sales channels.
Feedback managementAt the Responso level, you have access to all opinions -, and you can filter them in any way.
Automatic Removal RequestsIf you get a negative opinion, Responso will automatically send a message to its author. Of course, with any content you choose.
Automatic repliesWith Responso, you don't waste time sending manual messages to your customers, e.g. thanking them for positive feedback. Our tool does everything for you.
Feedback on every conversation with the clientIn the Responso panel, when you conduct a conversation with a client, you have access to all the opinions that the client has given you.
All integrations in one place!
Integrate all off your messages in one place and improve the flow
of messages through intelligent Responso functions.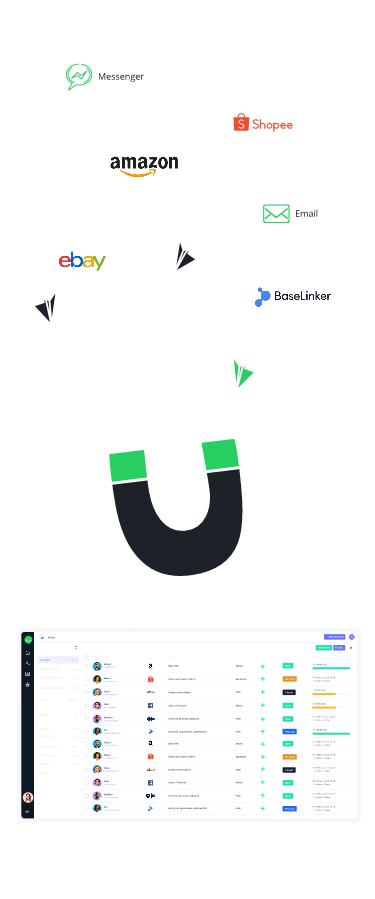 Check out all of our integrations
We are the answer to the needs of our clients
We have been trusted by thousands of retailers and brands around the world





 Finally! We have it. A tool that allows you to freely scale the company with a sense of control over the process. I don't know how long we managed without Responso. The customer service department in our company is divided into 2 eras: old, lazy, when there were still some fuck ups, and new, after we introduced this wonderful tool 😉
Paweł Polcyn, CEO
in Filtreo
We have several accounts: Baselinker, Allegro, eBay, Amazon, Gmail accounts … Responso allows us to manage customer communication from one place and optimise all related processes. It is still being developed and open to our suggestions. I recommend Responso to every ecommerce seller. MamaMargaret
MamaMargaret
I have been using the Responso tool from the very beginning, I am impressed with its operation and simplicity. Thanks to this application, we save time and avoid mistakes in multi-channel customer service, which is crucial for our business. Great software and a very helpful customer service team, I would recommend it to any e-commerce seller with a clear conscience.
Mateusz Grzywnowicz, CEO
in Selium
FAQ
Frequently Asked Questions
Responso is a customer service software that allows you to effectively manage inquiries and messages from multiple sources in one place. Our tool allows you to improve the response rate and automate relationships with customers, which definitely improves Relevance on Allegro, eBay and Amazon.
Can I try the system before buying?
Before you decide to buy our services, you can test the program without any obligations for 14 days. During the test period, the system is fully functional.
Each agent is a system user to which specific customer inquiries or discussions can be assigned. It is worth knowing that in the Responso system you can assign a user the role of an administrator or an agent.
Is it possible to issue a VAT invoice?
Yes, we provide VAT invoices.
Do you have any more questions? We have the answers!
Talk to us