If you're running an ecommerce store, then you know that providing excellent customer service is essential. One way to do that is with a help desk from which you can manage and track inquiries from your external customers, as well as being an invaluable resource for them. What is a help desk, and how can it help you reach your business goals?
In this blog post, we'll discuss what a help desk is and how to create one for your ecommerce store. We'll also cover some of the benefits of using a help desk for your business.
What exactly is a help desk?
Whether you are running an ecommerce store already or not, you will have almost certainly heard of customer service and had this kind of interaction with a business before. What you may not be as familiar with is the term help desk.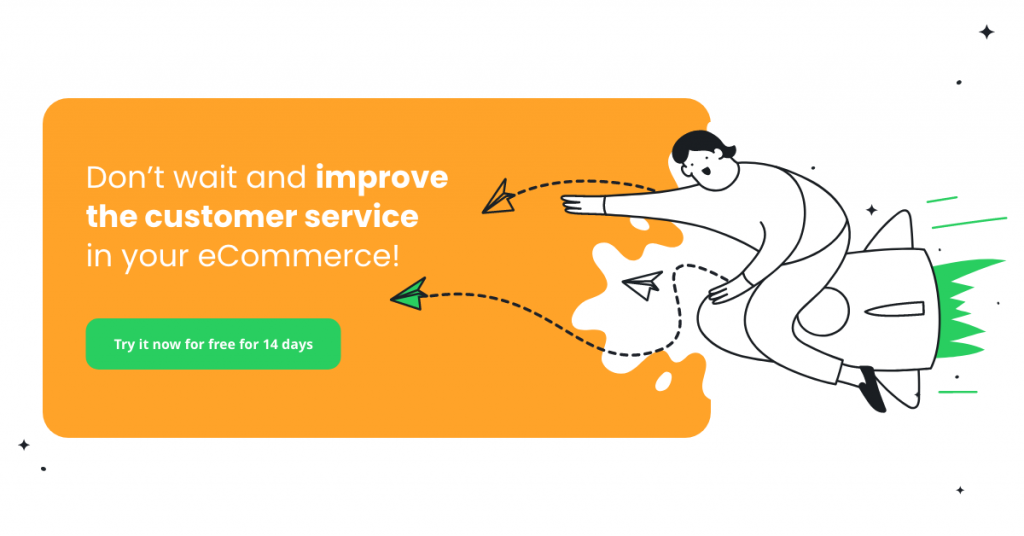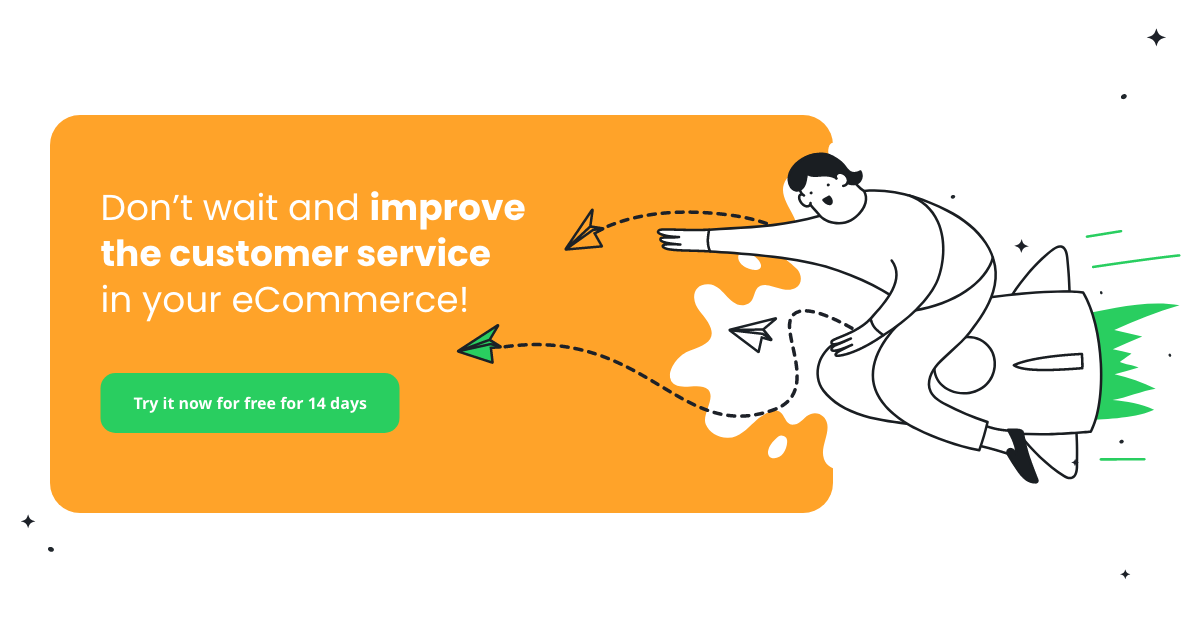 A help desk is a customer service tool that can be used to provide support and answer inquiries from your existing and potential clients. This communication channel allows any business to answer customer questions, resolve their issues, and track all requests. They aren't just for e-commerce either – other industries also use this channel to provide support, such as with help desk software for schools.
Help desks differ from other service desk solutions such as call centers in that the former are usually run online, across multiple channels rather than from physical desks. This can be done through: 
email inboxes 

live chat on a website 

social media platforms like Twitter and Facebook

marketplaces like Amazon or eBay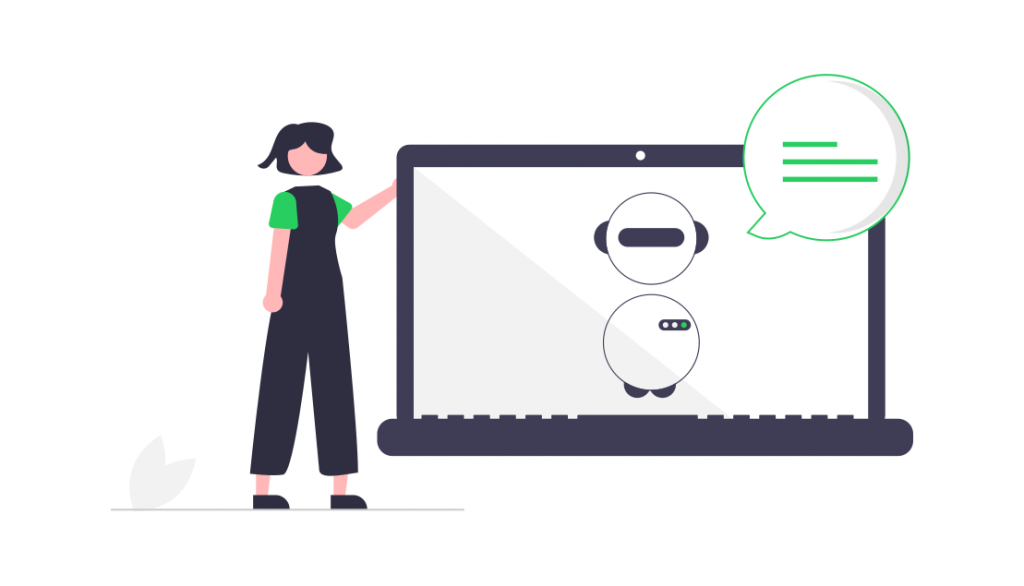 It is a great way to connect with customers wherever they are. Additionally, a help desk may bring you some other noteworthy benefits. Let's take a look at them.
The benefits of using a help desk in ecommerce
There are many benefits of using a help desk for different types of organizations, but here we will focus on how it can be beneficial for ecommerce stores. Using a help desk in your ecommerce business can lead to:
💻 Better customer service 
Managing and tracking all customer conversations and inquiries in one place thanks to asset management with a help desk allows you to provide better support. You will see all the requests that have come in and be able to prioritize them accordingly, meaning that all customer messages can be dealt with promptly and efficiently.
📊 Increased sales
As a result of providing excellent support, you will have happy and satisfied customers who are more likely to make repeat purchases from your store. In the long run, this means that using a help desk to quickly and easily resolve customer support issues can lead to increased sales for your business.
🧑 Improved customer retention
If your existing clients know that they can rely on you to address any issues they have, they are more likely to stay loyal to your store. Customers will have confidence in your ability to provide them with the support they need via your help desk, whenever they need it.
💸 Reduced costs
Automating tasks such as creating built-in knowledge base articles for your self-service portal and resolving common customer issues thanks to the data you gather will lead to reduced expenses over time. Help desks can also be used to deflect calls away from channels like call centers that are more costly to run.
⌨️ Faster resolution times
With an effective help desk, you can quickly and easily resolve customer issues as they come in thanks to having all of the relevant information stored in one location. Your agents will be able to answer customer inquiries as quickly as possible as a result of being assigned help desk tickets that they can handle, in a sensible order.
📈 Additional sales tool
A help desk can also be used to upsell or cross-sell a product or service to customers who have made inquiries about other items. Taking advantage of any data that you have collected about your customers' needs and preferences with this sales tool in order to offer tailored recommendations is likely to boost your sales figures.
How to create a help desk for your ecommerce store
Now that we've answered the question of "what is a help desk?", let's look at how you can set one up for your ecommerce store. The first step is to do your research on the various help desk software solutions that are available on the market and choose the best one for your business.
Once you have decided on a help desk solution, you will still have to configure it according to your needs. Some aspects to consider in order to set up your help desk include:
#1 Choose your channels to reach your customers
Service desks can be used to provide support across multiple channels, including email, live chat, social media, and more. Therefore, you must think about which channels will work best for your business and customers when creating your help desk.
#2 Build knowledge management to save time
Your help desk should also have a section where customers can find answers to common questions they may have. Knowledge bases contribute to reducing the number of support requests that you receive, since people will be able to find solutions to their problems without needing to contact you directly.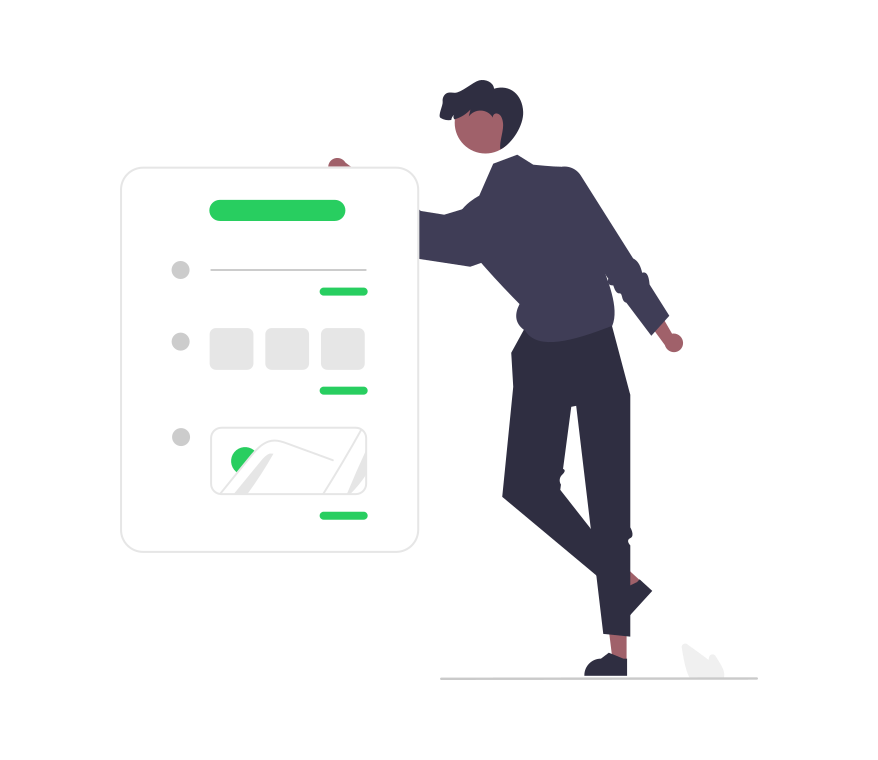 #3 Decide your support hours to support your customer service team
Set reasonable opening times for your help desk so that your team doesn't get overwhelmed with requests. Consider the time difference between you and your customer base, as well as how long on average it takes to resolve each issue.
#4 Set up integrations to provide a seamless experience 
Integrating your help desk with the other software solutions that you already use can make your support team's job much easier. For example, you could integrate your help desk functions with your CRM tool so that customer information is automatically populated by the ticket management system.
#5 Assign roles and permissions to streamline your work
Labeling each team member in your help desk software according to their position and responsibilities will give everyone access to the information they need, without being able to make changes that could cause problems. In this way, a help desk works for a business like tools such as Impexium does for associations.
#5 Configure your help desk software to be brand-consistent
After you have chosen your solution and set up an account, you will need to configure it according to your needs. This includes adding relevant information such as your company logo, help desk hours, and contact information.
#6 Choose a pricing model that fits your budget
The most common are usage-based pricing models such as per-user or per-ticket, but you can also choose a subscription-based model if you prefer. The right choice for your business will depend on a number of factors including the number of help desk agents and the size of your customer base.
Best practices for building a help desk
We've covered the basics of how to create a help desk above, but it's worth checking out some extra tips to take your customer service to the next level. Here are a few good practices to keep in mind when creating a help desk for your ecommerce business:
01 Use heatmaps
View heatmaps of your ecommerce site to track the number of support requests that each help desk agent is dealing with and check that they are not being overworked. Analyzing your heatmap data will allow you to optimize your help desk staff levels and keep everyone happy with their workload.
02 Write quick replies
Save time by making template answers to the most common issues that your help desk technicians usually deal with. This will allow them to quickly and easily resolve customer queries without having to type out long replies each time. Also, a fast response is a key to increasing customers' happiness. 
03 Send autoresponses
Say thank you to your customers for getting in touch with your help desk and leaving feedback. Help desk automation of messages like these show your ecommerce store visitors that you are taking their feedback seriously and will use it to improve the customer experience, response times, and thus overall satisfaction levels.
04 Verify statistics regularly
Generate reports so that you can analyze, understand, and share information about your help desk team, clients, products or services, and sales statistics, for example. Modern help desk software will have a built-in feature for this so you don't have to create reports manually.
05 Manage Feedback
Collect user opinions to learn what needs to be improved and where changes need to be made. You can build trust in your brand thanks to customer feedback gathered via your help desk in order to drive sales and business growth.
💡 Did you know that the most essential factor in achieving positive financial and organizational results is feedback?
06 Measure customer satisfaction
Regularly monitoring your help desk's customer satisfaction score (CSAT) score enables you to identify any areas where your team needs to make improvements in order to meet customer expectations. A high CSAT score means a happy customer who is satisfied with the service they received from your help desk.
📰 Learn here more about the metrics that help you to track customer satisfaction.
07 Train your team
Let everyone on your team know how to use the help desk tool so that they can take full advantage of its features. Training can be done remotely or in person, depending on your help desk agents' preferences. Also, provide documentation that your team can refer to at all times in an internal help desk if they have any questions.
Implementing a help desk with Responso
If you haven't already found the right solution for your business yet, be sure to check out Responso and how it can reduce your time spent on customer service by up to half. We offer a complete help desk system that is easy to use, with all the features you need to provide a top-notch customer service experience.
There are many different marketplaces you can integrate with, such as Amazon, Ebay, Facebook, Shopify, and Allegro, so you don't need to log in to each website or account separately. Manage all of your messages from multiple sources with related order details and all information in one place.
The sign-up process for Responso is intuitive from the very beginning, plus there is documentation and an FAQ available on our website. The Responso Handbook contains easily understandable answers to common questions with examples.
If you need more guidance to get started, our team can assist you with setting up the software and provide training on how to get the most out of our help desk program. There is also a 14-day free trial available for you to explore all of Responso's features without commitment. Why wait? Join Responso for free!
What is a help desk, then, for your business
If you're running an ecommerce store, chances are you need a help desk. This invaluable tool that can be used to provide support to your customers on multiple channels and quickly resolve their issues.
So, if you're looking for methods to improve customer satisfaction levels and reduce costs, consider implementing a help desk for your ecommerce store today. And get in touch with us to learn more about how Responso can take your customer service to the next level.