If you are looking for an effective method of increasing conversion rates, we have the answers! One of most efficient method to do this is by building a strong relationship with your customers. When there's a bond between your brand and customers, it may influence conversions and, in consequence, selling.
Whether you run a small business or organization, are a customer success manager, or own a couple of companies, increasing conversion strategy requires fostering a solid relationship with a consumer. But how to do it?
Today we will give a solid guide on how to create and strengthen customer connections and maximize conversions. 
Before we get to that, let's talk briefly about customer connections and why it is crucial.
What is the customer connection?
It's simply a relationship between a business and customers that are based on mutual respect. 
Bonding is vital when you want to maximize conversions. 
By taking time to get to know your customers, you can create an environment where they feel comfortable doing business with you. 
Some firms focus on finding engagement opportunities, while others aim to build customer loyalty on social media or improve customer experience. No matter how you approach it, the goal is the same – to create a strong connection between your company and your target audience that will keep them coming back.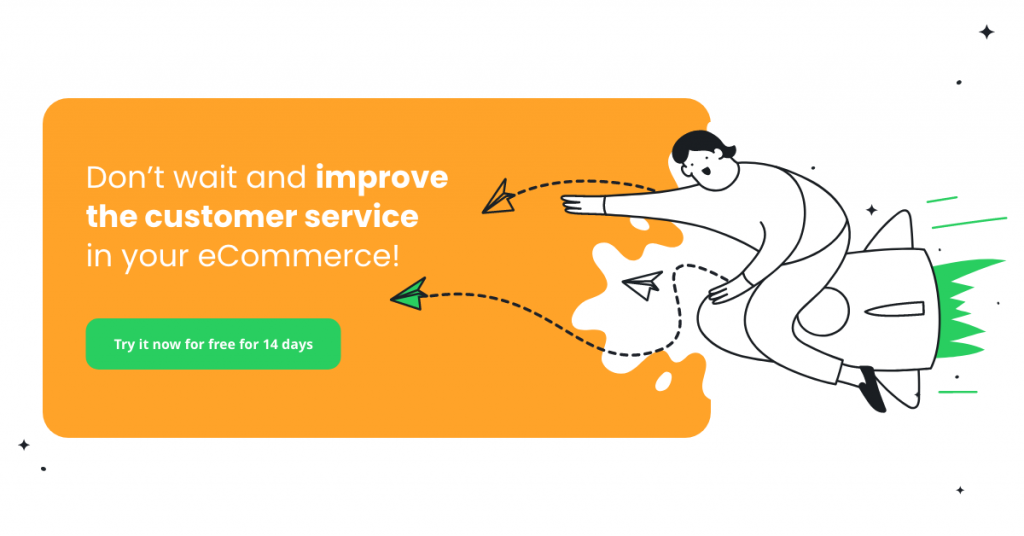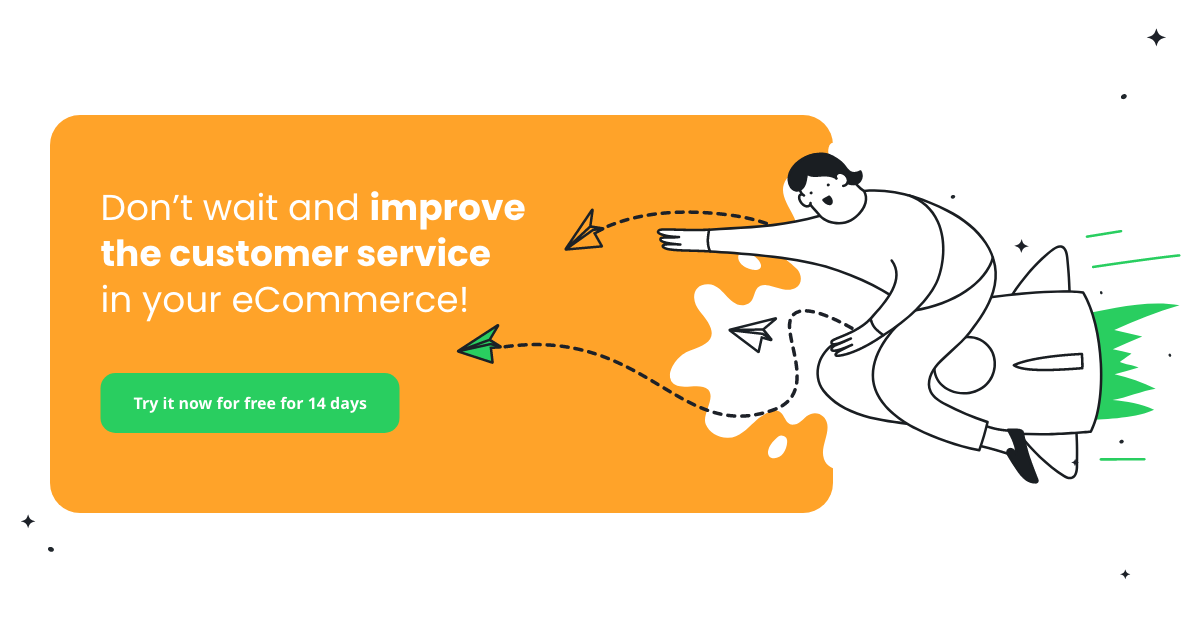 Why are customer connections so important for businesses today?
In today's business environment, customer relationships are crucial. Since there are so many choices and options available, customers need to feel a connection to a business to decide to stay with them.
In addition, the market is competitive, so companies must focus on creating a strong customer relationship to thrive (it's good for organizations to focus on connecting as well).
You need to pay much attention to connection building for many reasons: 
Customer loyalty.

When customers feel connected, they are more likely to back to you, despite many competitors. 

An increase in customer lifetime value.

The more they connected to a business, the more likely they are to buy more and spend more. 

Family and friend referrals.

When buyers are satisfied with your service or products, they will likely recommend your company to others. It's worth noting that word-of-mouth marketing is a powerful tool.
They are the most prominent ones (there are more!).
How can you create customer connections and increase conversions in the process?
Take a closer look at the tips of building customer connections. 
#1 Identify your customers' needs
Connecting with your customers means understanding their needs and preferences. So invest the time in learning about your customer base, and find out what they are looking for in products or services.
Here is an example: 
If you sell products for pets (and your target audience is pet owners), take your time to understand the needs of someone responsible for their dog.  After all, they are the ones who will be purchasing your products. Think of what concerns those people may have and what can make them feel to be good, responsible pet owners?
Providing solutions that meet your customers' needs is a way to build a connection.
A tip: if you're unsure about answers to those questions, you can always ask about customer feedback and gather data using a quick survey. 
#2 Set up loyalty programs
Loyalty programs work as a reward and give you valuable data and insights into shoppers' behavior. By identifying their choices and preferences, but also rewarding them, you will get to know them better!
Loyalty programs might help you to increase customer retention by offering great deals.
When you offer a reward plan that gives consumers a discount on their next purchase, they are more likely to do the shopping at your place. Also, loyalty programs show your customers that you appreciate their business and value their support.
#3 Offer professional customer service 
The next tip for building a strong customer relationship is offering excellent customer service. Helping your clients whenever they need it is also a way to build trust between you and your target audience. 
There are many tools you can use for that: 
feedback forms, 

personalized thank you note, 

a welcome message on live chat,

or a seamless process of shopping online, just to name a few.
❗To enhance customer service strategy, save time and automate some tasks, you can implement a helpful solution on your website.
When you meet customer expectations and deliver a great experience every time they interact with your business, online or offline, you're more likely to encourage them to return.
For example, email marketing can use a customer's name to create personalized communication. Little things like this can go a long way in making customer connections.
#4 Keep it personal and not transactional
No doubts, it's essential to get to know each other on a personal level. Building a relationship is impossible when two parts don't know anything about each other. So do your best to show your clients that you care about knowing them better.
For example, ask them:
how their day is

how they like using your product (if you've seen a customer before) 

what they think about the service
or anything you find suitable.
All the details are crucial because, in this way, you show that you appreciate your customers and let them know that you care about them as a person, not just a customer.
#5 Be transparent and honest
When you are honest about your business, customers feel like they can trust you. They know that you aren't trying to hide anything and that they can rely on you for accurate information. 
Being transparent builds a connection with your customers and makes them more likely to return in the future. Additionally, honesty allows customers to see your product's or service's actual value.
And if you made a mistake, take responsibility and apologize. 
Mistakes are a part of our lives. Then admit your mistake, learn a lesson and move on. Those simple but sincere actions will help build trust, and others will respect your honesty.
#6 Show them that you care by responding to customer concerns
Supporting customers when they struggle is also a way to build relationships with them. Ensure that they have a possibility to express their concerns. Todays's technology provides many options for online businesses, and Responso is one of them. With their customer service offer, website visitors can reach you easily when they have a question, for example, about their order. 
If you run a brick-and-mortar store, you can give your clients a call to follow up after they used your service or bought your product. Thanks to it, you create a room for communication between your business and the buyers. When something goes wrong, customer surveys can be an opportunity to contact customers as well (they are also a great source of data). 
Staying in touch and building a bond might be easier with all these choices.
#8 Appreciate customer feedback
Customer service strategies should include feedback. It allows businesses to learn what works and identify areas for improvement. So, it is essential to thank your buyers for their time spent sharing buyers' opinions on your products or services. It does not have to be a lengthy thank you note. A short one is perfectly fine.
picture source: RawPixel
#7 Offer value for their money 
Providing various deals and discounts to appreciate their clients is a good move for companies. Well-spent money and great deals are a good combination for improving customer satisfaction. Besides, special offers like free shipping or coupons are also a method to communicate to customers that you appreciate them and strengthen the mutual partnership.
In many cases, consumers will appreciate the savings and will be more likely to remain loyal to your business.
#8 Follow up with shoppers after purchasing to strengthen customer relationships
It's good to know that consumers feel cared for after purchase. So follow up with them after receiving their order, and ensure you've provided the best customer experience possible. Ask them if everything is alright and offer to help if they need some. You can also send them text notifications or messages with such questions.
If you need more help increasing conversions, consider hiring a customer success manager. It is a person whose job is to support consumers on their customer journey – from sales prospects to qualified leads.
#9 Make it easy for them to do the shopping 
Design a straightforward process Simple as that. Check that your website is easy to navigate and that your checkout process is simple. For this the website should be designed well and have great graphics, including upscaled images. You can design good visuals with the help of the best chalk brushes for drawing. However, it's a good practice to make customer service info easy to find for some extra support. This way, you let website visitors know you're always there to help.
#10 Find ways to keep customers coming back
When a client sees information about great sales on their phone screen (or social media feed), it is a reason for coming back, isn't it? Collaborate with marketing managers to create an effective campaign that attracts and generates revenue. You can create a marketing strategy calendar together to organize campaigns. Such offering from time to time increases interest and shows appreciation for regular customers. 
How to build a strong customer relationship with Responso
Responso delivers an excellent solution for building a solid link with website visitors and your regular online shopper. It helps with taking care of them by being in constant contact. How? Using an autoresponder and many other helpful features!
Many ecommerce websites benefit from Responso. They use it for managing messages across marketplace platforms like eBay or Allegro. Moreover, using an autoresponder is an efficient way to automate small tasks, for instance, greeting website visitors after they enter your online shop. 
They provide an easy way for website users to ask questions without having to search through long menus or contact customer service representatives. 
Let's take a look at other key benefits of Responso
These are only a few of the many features Responso offers. Click here for the complete list!
Ready templates for fast replying
In many cases, the questions you manage are similar or even the same. To save time and effort, you can use a template for the answer and personalize your message. 
Statistics and reports for data-driven decisions
A heatmap shows your customers' behavior on your shop's website and how they interact with it. This feature will allow you to see what attracts them the most, thanks to useful metrics like how many tickets your agent gets or how many tasks there are during the day.
With Responso's analytic tool, you can measure your agents' efficiency. Then, you can identify any areas in which they may need improvement, help, or appreciation.
Feedback for bettering your service
Collecting feedback with Responso is very easy. You can get feedback from multiple channels and also from every shopper conversation.
Great price for everyone
There're two pricing plans, and both may help you to build a strong relationship with clients. The Start plan costs $7/month/agent and includes all the mentioned benefits. And there are more of them!
Responso also offers a tailored plan with custom response numbers, individual implementation, and more custom options. Get in touch with us to find out more. 
Final thoughts on customer connection and increasing conversion 
With our tips, you can create customer connections that will help increase conversions and build ties. Remember that you need to make customers feel unique, and respected to stay with your brand. Let them know you care through fantastic customer service that will keep them coming back. In this way, you can make your brand trusted by many customers. For delivering the best help and assistance, sign up to Responso for free!
Customer Connections FAQ
Why should I care about connecting with customers in my company?
Many benefits here. Focusing on customer bonds most importantly helps create a customer service strategy, improve buyer satisfaction rates, and increase revenue.
How can I create a customer relationship?
Customer connections can be built in various ways. You can start by determining customer personas – who they are and what they expect. Then, try to understand your customer's journey and segment them. Personalizing experience, developing a program for loyal clients, and hiring a customer success manager is worth putting into practice.
What are some benefits of connecting with customers?
The most prominent ones includes: higher level of consumer satisfaction, improved customer retention, increased sales, also shoppers who feel connected to your company are more likely to refer friends and family members, and many more.
How can I improve my customer connection?
A good starting point might be giving the customer service team some advice on how to approach the shoppers and creating reward plans for regular and potential customers. In addition, consider personalizing their experience and using data to segment your customers. Finally, make sure you're constantly measuring and improving customer satisfaction to stay on top of it.
What are some customer connections best practices for companies and organizations?
Some customer connection best practices include understanding your customer's journey, segmenting your customers, and personalizing the customer experience. Additionally, it's good to determine customer personas and develop a reward plan to build loyalty. Hiring a customer success manager for your team might be a good move as well.
Don't be afraid to use technology capabilities to foster relationships and try to connect with them via social media or marketing capabilities. For instance, you can manage messages using the Responso autoresponder!
What are some common customer connections mistakes?
One of the common mistakes is unqualified personnel and not knowing your target audience and their customer journey. Yet, those two are key when it comes to building a strong bond.
Other common mistakes include failing to segment customers, as well as, not making client reward plans, and failing to appreciate regular customers. Finally, some companies and organizations do not measure customer satisfaction which is a common mistake as well.
How much time should I spend on making customers connect with my company?
It all depends on what goals you want your company to achieve. Make sure you spend at least a few hours a week at a minimum. However, to develop a successful support strategy and improve customer satisfaction, make sure you spend enough time on that. So if you feel that you need to spend more, do it. Then, you will see the results in higher conversion rates.
Which tools should I use to improve customer experience?
When choosing customer connection tools, choose those that are most suitable for your company. Luckily, there're many of them available on the market: CRM systems (Customer Relationship Management), behavioral analytics, social media listening, or marketing tools Take some time to find out what your preferred method is and select your tools accordingly. A good strategy is to look at user reviews before deciding. 
Good luck!