Customer support might be powerful when you do it right. You can gain trust, build customer loyalty, and turn potential customers into regular ones. And these are just a few outcomes of excellent customer support. 
If you want to know more about how you can get the most out of ecommerce support, keep reading!
For those unsure about what exactly ecommerce support is, here are a few words of explanation.
What is ecommerce support?
Ecommerce support is a customer service that helps online shoppers with questions or problems they may have with their purchase. Also, it includes helping troubleshoot technical issues.
A customer service team or customer service agents often deals with queries via phone, email, live chat, or helpdesk. In some cases, customer service might be fully automated.
Ecommerce support is essential for providing an excellent online shopping experience – it may help meet customer expectations and improve customer retention.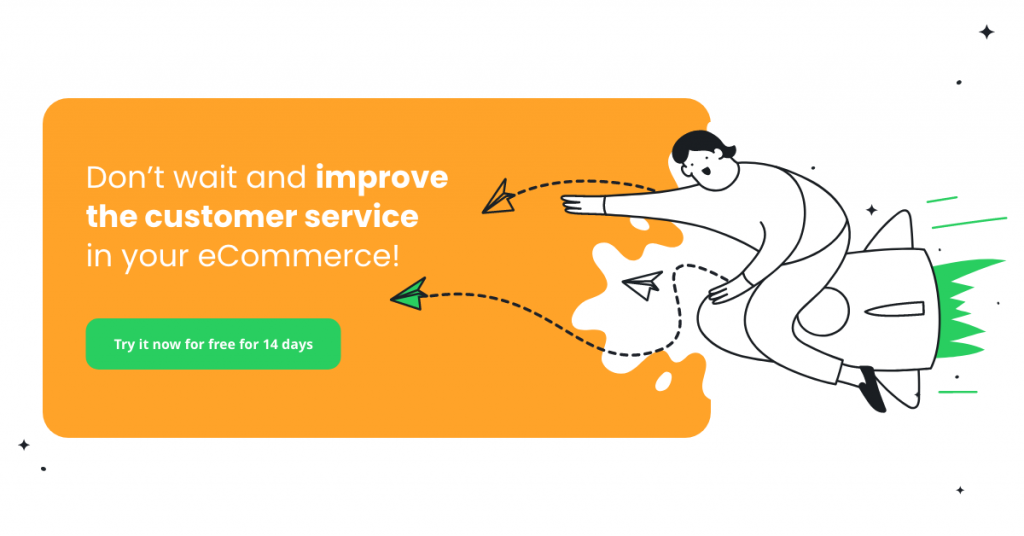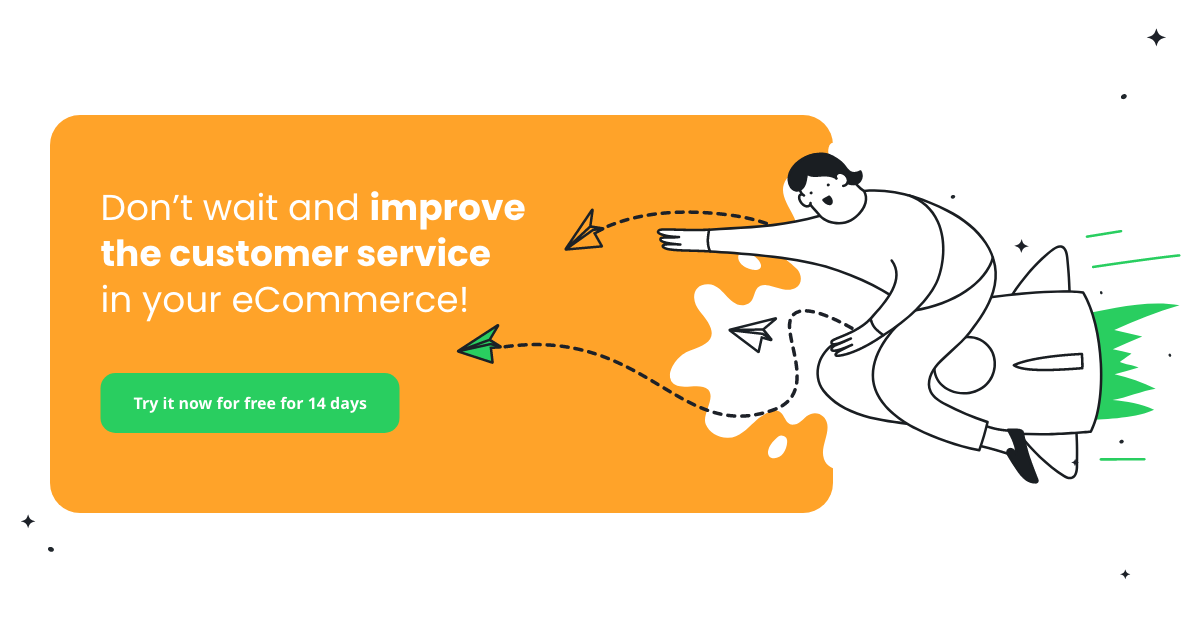 So the question is…
How to get the most out of ecommerce support?
There's no one-size-fits-all answer to this question because all ecommerce businesses are different. Meaning they all have different needs, target audiences, and marketing strategies. Still, some guidelines are great to follow! 
So let's check if you know and use them all.
#1 Choose a platform that would integrate with your website
It may sound obvious, but still worth mentioning. If you want to provide excellent customer service for your customers, make sure your communication channel integrates seamlessly with your website.
Check if there're no bugs along the way to ensure the customer journey will be an enjoyable process from beginning to end – even when it's reaching out for a bit of help or asking a question about delivery details. You can use software to track bugs that you do encounter and ensure they get ironed out.
Also, it is essential that the software integrates with other tools without a hassle so that you can manage all the customer queries immediately. This way, none of the messages go unanswered.
There're many pieces of software and platforms available out there. However, choosing one that enables you to assist your customers can be challenging.
If you're unsure what's the best fit for you, many customer service tools offer a free trial. By doing so, you can check its functionality and intuitiveness.
💡 Before investing money in a tool, or even before signing up for a free trial, it's good to read customers' reviews. It's not that much effort. Additionally, it can save you plenty of time you would spend finding out if the tool is right for you.
#2 Provide a personalized experience and gain customer loyalty
It's no secret that ecommerce support is a crucial part of any online business. After all, without customer support, there would be no customers! That's why taking a personalized approach to customer support is so important.
By getting to know your customers and their individual needs, you can provide them with possibly the best experience – which will keep them coming back for more. Make sure your ecommerce customer service software lets you see customer details so you can get to know them. For instance, where they come from and what they buy. In addition, the data will allow you to adapt your communication style to make them feel more comfortable.
#3 Shorten response time
A short response time is crucial to gaining trust and maximizing sales. When customers don't get the answer or confirmation that you're doing your best to solve the problem, they'll likely leave your website and do online shopping somewhere else. There're many competitors in ecommerce, so be careful with your answer time.
With a robust tool for online support, you can monitor how long it takes your customer reps to respond. You can often get reports about individual agents or a team to see if the response time is not too long.
💡 An excellent way to shorten your response time is to install an autoresponder.
With autoresponder's instant answers, customer satisfaction may increase because buyers know they might get their inquiries resolved quickly. You value your customers' time and ecommerce business by not making them wait. Additionally, it might be something that would make you stand out from competitors since most companies answer their customers after several days.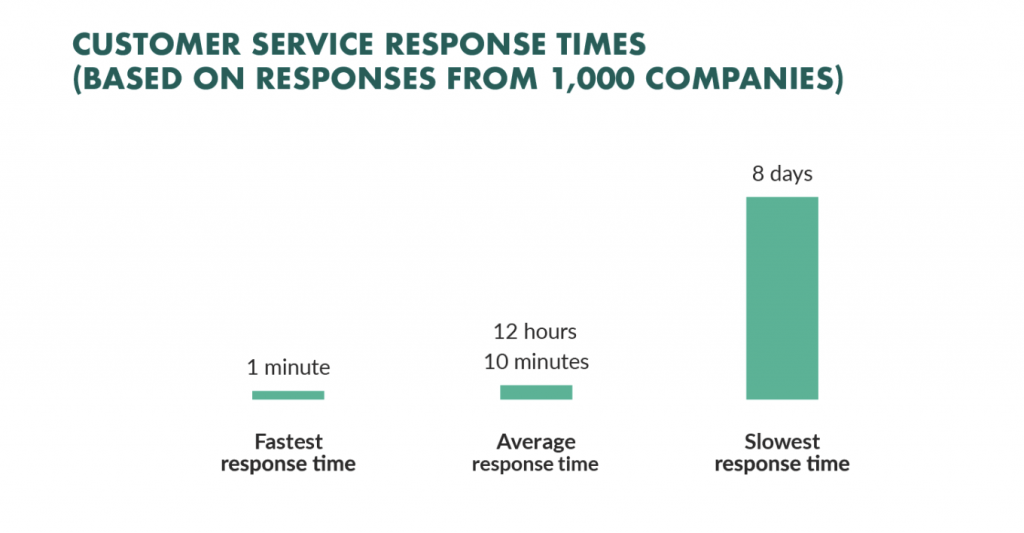 #4 Build an online knowledge customer base
If you build an online knowledge customer, your customers and potential customers can find many answers there. It may include a return policy, common questions, your social media account details, shipping options, online sales, loyalty programs or other information you may think are helpful.
Organize your knowledge base to make it easy for users to navigate and find the information they need. It can be an excellent place to check first if a user has a question. 
Try to make your knowledge bases easy to find for everyone. For example, make a subtab in the resources section at the top of your website.
In addition, keep your content fresh by regularly adding new articles and updating existing ones – this will show users that you are always on top of the changes in your company policy and the latest industry developments. If you use AI to help write such content, remember to check for plagiarism.
💡 Consider a comprehensive knowledge base as a part of your customer support strategy.
#5 Offer round-the-clock assistance
It would be a good move to offer 24/7 assistance to customers to provide an excellent experience. It also gives peace of mind that they can reach out to you anytime if they need help.
Offering this level of support can be challenging, but it's worth ensuring that your customers are happy and satisfied. However, it will be easier to deal with when you choose reliable customer service tools.
Providing excellent service and quality assistance is possible, for example, by implementing a helpdesk to support online shoppers. It can help you with repetitive tasks so that customer service agents can focus on more complex issues. Additionally, provide all representatives with the training they need to answer any questions confidently.
Training and supporting your customer service team might be beneficial in the long run. For instance, if your customers are angry, qualified customer service representatives would handle the situation, making customers satisfied after all.
📰 Learn more: How to Handle an Angry Customer: 10 Steps to Keep You Sane.
#6 Gather customer feedback
Providing ecommerce support might be a way of collecting feedback. While dealing with customer requests or other issues, you can notice your website's weak points and what confuses ecommerce shoppers. As a result, you may constantly improve your website and other processes, like checkout, to provide a seamless customer experience.
However, you should mind other customer service channels that you use and other feedback sources as well, like customer reviews websites. It is a good practice to keep an eye on the review forums, Facebook groups, or websites like G2 or Capterra to see online opinions on your products and customer support services.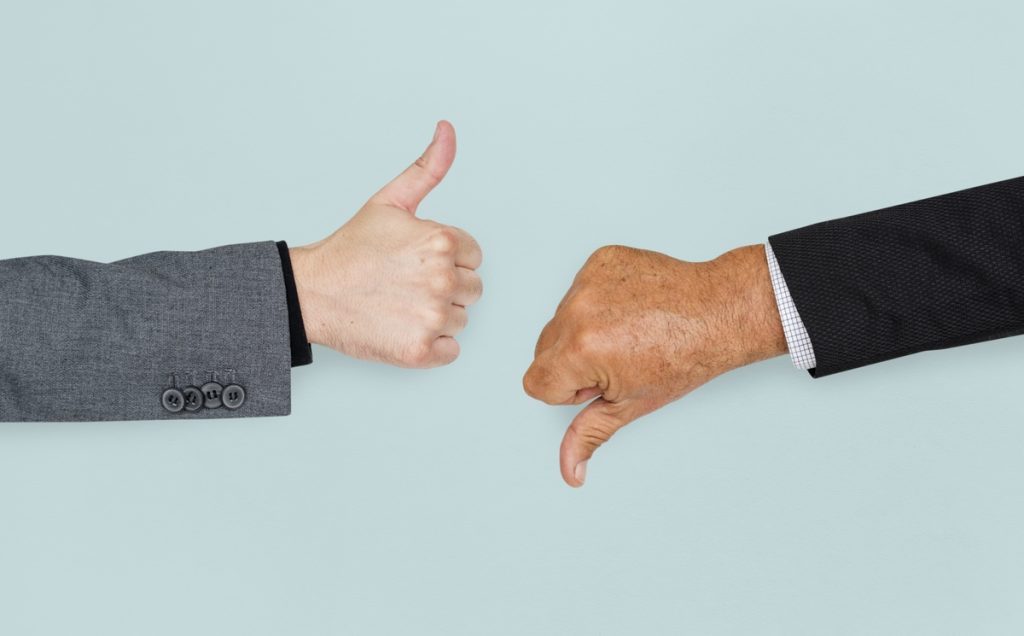 picture source: RawPixel
Negative reviews are a result of poor customer experience. That's why prospects frequently read reviews before investing in products and services. They do it to see what other users think of the services or goods, check customer satisfaction, and decide whether it's worth the purchase.
#7 Provide several communication channels
Ensure internet users can contact your customer service representatives via various channels, like: 
social media

marketplaces

email
Simply put, make sure your customers can reach you anywhere. As a result, you won't miss any selling opportunities.
That's why checking if your customer service tool provides a unified inbox is essential. Such an inbox will help ensure that your customers' questions and concerns are promptly addressed. 
In addition, by having all customer questions and conversations in one place, you'll be able to keep track of conversations and resolve issues quickly and more efficiently.
There are several benefits to providing multiple communication channels. First, more people can reach you. Second, it allows you to tailor your message to each channel, and provide a seamless experience, improving engagement and conversion rates. Finally, it gives customers a wide range of options for how they want to receive information from you, which can increase satisfaction levels.
#8 Make your answers clear and concise
The way you answer your customers matters. Before choosing an e-commerce customer service, consider how you want to communicate and ensure it suits your business. Choose the tone (formal, witty, friendly, etc.), and if your tool provides automatic replies, try to write those in your chosen style.
However, it's key to communicate effectively with your customers, and one way to do that is by keeping your answers concise. As a result, they can get the most important details right away.
Whether it is an online chat, email, chatbot, or helpdesk, make sure you provide possibly the best customer service experience.
#9 Compare subscription plans to choose the best option for your needs
As you'll be looking for a tool for your business, compare their capacities and price plans. Considering those factors would be a good starting point. Doing so allows you to narrow down your options and choose the best tool for your needs.
Price is also an essential factor to consider. Some tools are more expensive, but it doesn't necessarily mean they're better. You'll need to weigh the costs against the features and benefits of each ecommerce customer service software to decide if it's worth it for your business.
Responso as an ecommerce support solution
If you're looking for a helpdesk that's perfect for ecommerce companies, look no further than Responso. Our platform is designed specifically to meet the needs of ecommerce businesses that sell online, and we're proud to offer outstanding customer service and support.
Integrate with platforms where your customers are
Responso integrates with many marketplaces and tools, which enables seamless communication with your customers. Consequently, you get in touch with them almost everywhere:
eBay

Amazon

Kaufland

OLX

Empik

Instagram

Facebook
Additionally, you can add a custom domain that can be configured easily.
Gain customer trust with an autoresponder
An autoresponder is great to let you automate some of your tasks. For instance, with this feature, you will automatically respond to customer service requests from any source where you sell your products: Allegro, Amazon, eBay – wherever you want.
No matter how many accounts you have, the autoresponder will deal perfectly with responding to online shoppers. Additionally, setting it up might take you just a few clicks. You can turn an autoresponder off anytime if you consider it unnecessary.
It's a useful feature during the weekend, or after working hours when your company is not working. Having an autoresponder on allows you to be in touch with your customers any time of the day or night.
Save time with automatic actions
You can create workflows and save plenty of time with automatic actions. You can choose the conditions for those and create both basic and complex automation processes. You can set different responses, for example, depending on what day of the week, what tool you integrate with, and any other conditions.
Think of what you can automate in your business for efficiency. Thanks to such automation, your ecommerce support team can focus on more demanding tasks that require technical knowledge and expertise.
Another fantastic feature for customer support teams that saves time is fast reply templates. Additionally, your ecommerce team can personalize them. You can change the content and graphic design if you like it. Thanks to personalization, you may build a relationship with customers and prospects and make them remember you. So, you also increase brand awareness.
Solve customers' cases more efficiently with orders and customer details
You can see the details in the Responso dashboard regarding the order. As a result, the ecommerce team can immediately solve customer service issues in the blink of an eye. Also, you can see your customers' details so you can see who they are and where they come from.
Perform better with statistics and reports
Customer service metrics play a crucial role in decision-making. Responso enables ecommerce companies to access all the reports and statistics. For instance, you can download reports that show:
the average time of the responses of your team

the average time of responses of individual agents

percentage distribution where the messages come from
Thanks to the data, you can improve the quality of your ecommerce support.
💡 You can see each ecommerce support specialist's workload and how tickets are distributed with Responso heatmaps. Checking on the reports should be part of your customer service strategy.
Improve your service with feedback
The other way to improve customer assistance is by checking the feedback. With Responso, you can gather customers' opinions from many sources. It is also possible to manage the customers' opinions using filters you can set as you need to.
💡 To thank customers for their opinion, you don't need to manually send a thank you message. Instead, you can easily use automatic replies and be on top of customer interaction.
Ecommerce support: final thoughts
Ecommerce support is a vital part of any online business and a customer journey. Without it, customers would be left confused or even angry. Thankfully, there are plenty of ecommerce support options available, from email to phone support to the helpdesk.
No matter what ecommerce platform you use, make sure you take advantage of the support available to you. It can make all the difference in keeping your customers happy and returning for more.
If you haven't decided yet, sign up for the Responso free trial to improve conversions, build a customer relationship and bring ecommerce support to the next level. See how this customer support software can benefit your online store in practice.