Customer service specialists, salespeople, bank tellers, customer care representatives, receptionists, cashiers, and help desk analysts – are all examples of customer service jobs. And they all deliver customer service experiences. But what does it exactly mean and what counts as customer service experience?
If you want to know what exactly counts as customer service experience (and what customer service skills are valuable), or you think it might be your customer service interview question, scroll down for some examples and helpful tips.
But before we begin, here are a few basic facts you need to know about the customer service industry. 
What is customer service experience?
Customer service experience is all about interacting with the support or sales team via various communication channels (and not only!). It is possible to experience customer service before, during, and after a purchasing process.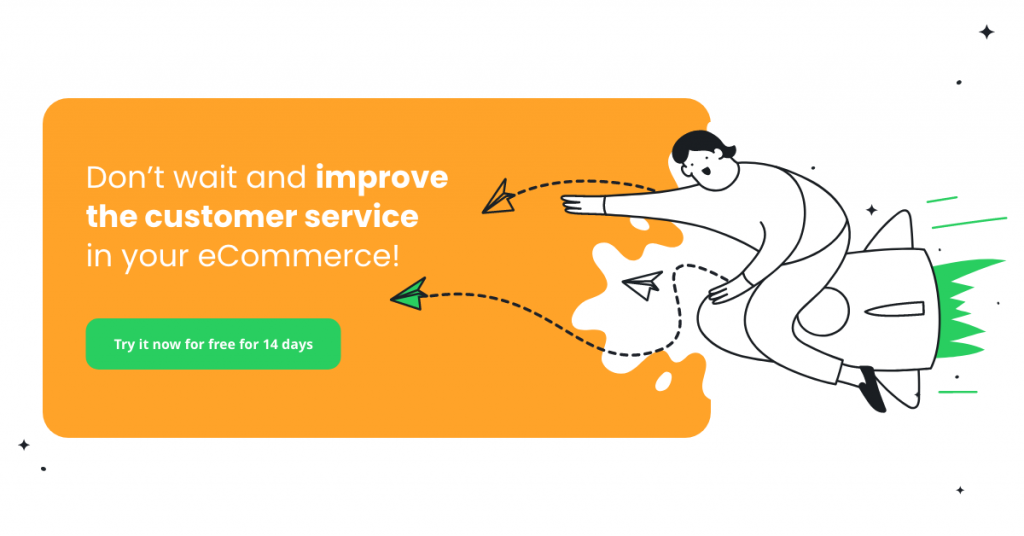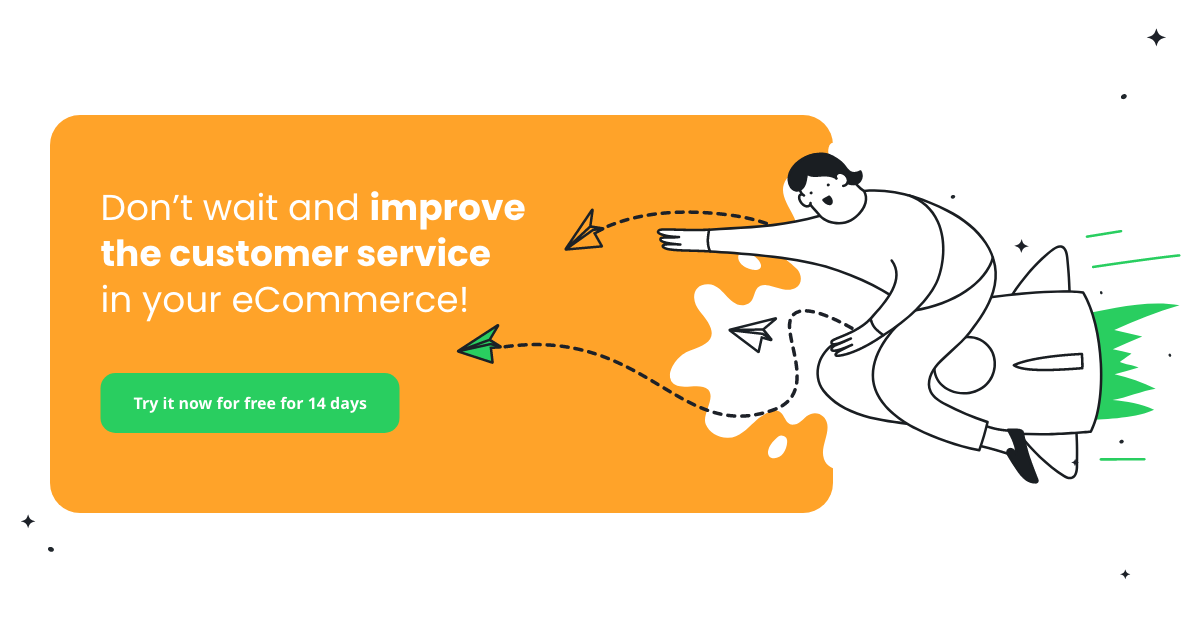 Why is customer service important?
There are many reasons why customer service is essential. However, one of the most crucial aspects of customer support is that you are able to reach out to the customer (or a potential one), get to know them, and build a connection with them. 
Customer service may result in many other positive benefits. Here are a few of them. 
01 It builds trust and relationships with customers
Being open to your customers and staying in touch makes you enhance the relationship with your customers. 
The option to reach you whenever they have questions or problems makes buyers feel cared for and that they can trust you.
You can also know them more – what they need or are looking for – which could lead to future sales opportunities. 
You may also want to consider a tool that will help automate many tasks related to staying in touch with current and past clients. Responso is an excellent tool for that since it provides many features like: 
autoresponder 

automatic actions

unlimited integrations
that will help you save time, money, and effort. And those are only a few of them.
02 It makes you stand out from competitors
Amazing customer care also may be something that distinguishes you from competitors. Also, high-quality support might keep your customer coming back, so make sure you go above and beyond what your competitors offer. 
Do the research, and look around what other companies do to provide positive customer experiences. For instance, when you notice a lot of touchpoints before resolving a problem or finding support, contact information is hard – this is an example of a poor customer service experience. So keep an eye out and be better than your competitors!
03 It helps you to better the product or service
While staying in touch with your customers, you will know what customers expect from your products and services. So to meet customer expectations and provide a positive experience, listen to their needs and try to improve your product accordingly to what they say. 
It is a great way of developing your product or services. And it's mutually beneficial for both – you and your customers. They contact you when they have questions or doubts, and you know what needs improvement and where are the pain points on your ecommerce website.
To organize everything and not lose your customers' suggestions, you can tag the messages that refer to service or product improvements with Responso's tagging feature. 
04 It increases customer loyalty 
Happy customers are more likely to come back and do business with you. Also, it's worth mentioning that loyal customers are more likely to recommend you to their friends or family (word-of-mouth is a powerful tool!). 
So, providing customer assistance results in increased satisfaction and loyalty. 
Effective service is crucial to have satisfied customers and attract new ones. On the other hand, bad customer service can ruin a company's reputation very quickly. If customers are unhappy with the service they receive, they are not likely to come back and may even tell their friends not to visit. 
💡 To prevent bad customer service, keep an eye on feedback from customers. Satisfied customers are likely to share their experiences which can give you high ratings on customer reviews. 
Dissatisfied buyers are likely to share their opinions on bad customer service experiences as well. 
What counts as a customer service experience? 
Many actions count as a customer service experience, but some of them are not that obvious. So let's find them out!
Interacting with the customers' service team via the helpdesk
Many tools are available on the market that would help you take care of customers. Responso is one of them. With provided features, managing and resolving issues with customers are really easy. 
For example, messages from all your marketplaces are sent to one inbox. Therefore it is easy for a customer service representative to answer them quickly.
Some of the answers do not even need a customer service agent interaction. For most frequent questions, you can use autoresponder or quick reply temples that you can adjust to the question. It is effortless to use and saves a lot of time.  
Resolving complaints or issues 
Resolving issues requires soft skills, empathy, and sometimes a lot of patience. However, no matter how patient you are, customers are dissatisfied and frustrated. Handling an angry customer may seem like a tough nut to crack, but in fact, it is manageable! After an initial conversation about the problem, people who deal with customers need to resolve the issue as quickly as possible and offer an incentive.
Providing post-purchase support
Many different things can count as satisfactory assistance after buying a product or service. For example, post-purchase support might include answering questions about the shipping or describing the process of returning goods. 
Some people might consider helpfulness and friendliness to be the most critical factors in customer service skills, while others might prioritize getting their pre-purchase questions answered in a timely and accurate manner. 
It really depends on the individual's needs and expectations. However, one thing generally agreed upon is that good post-purchase support should always aim to resolve any issues or concerns as quickly and efficiently as possible.
Navigating customers during their customer journey 
Another critical aspect of customer service skills is navigating customers before, during, and after purchasing. In fact, it requires some technical knowledge, yet anyone can handle it. 
Additionally, your customer support team needs soft skills to communicate clearlyy, so everything is understandable and customers can follow the instructions. 
To make the whole process faster, Responso offers quick reply templates. These are pre-written messages that you can use and adjust to the context. 
Providing self-service options
FAQ or the help tab is also a part of the customer service experience. Thanks to self-service options, website visitors can find answers to their questions without waiting for a response from a customer service representative. As a result, businesses can improve customer satisfaction and reduce support costs by providing this valuable resource.
What's more, satisfactory customer service separates good companies from great businesses. A bad customer service experience, on the other hand, can lead to business loss and negative word-of-mouth advertising.
💡 The question "What counts as customer service experience?" might occur during job interviews to verify a person's attitude towards a customer service role. 
Here're some other ideas for customer service jobs interview:
Can you tell me your own definition of customer service?

Among all customer service positions, why did you choose this one?

What's the best way to start a dialogue with customers?

What are your strong customer service abilities?

What are the customer skills employers need?

How to handle negative criticism?

Could you tell me about your job experience?
You can also ask about technical skills or soft skills, depending on what position the candidate is applying for.
Customer service experience improvement strategies
No matter what you're planning – social media content, job search process, or active listening workshops, a good strategy is key for business success. For the former, you might create a posting schedule via a social media calendar. And it also applies to customer care improvements. That's why we've compiled a list of strategies that would help you to deliver the most satisfying experience for customers.
#1 Ensure you know your customer
You need to know your customers to deliver a quality customer service experience. It means: 
understanding their needs

preferences 

expectations

age

location
just to name a few. 
It also means being able to predict their reactions and addressing any concerns they may have. By getting to know your customers, you can ensure that they are happy with the service they receive and are likely to return in the future. 
For example, see what they buy at your store, what your best sellers are, and how they do the shopping. Do they purchase using browsers, or maybe they're more likely to do the shopping via mobile app? All those data are crucial and will help you to get to know your buyers better.  
💡 When customer service teams know the buying persona, they will be able to identify what tone of voice to use and how to effectively communicate with customers.
#2 Connect emotionally and empathize with customers
A bad customer experience happens when there's no focus on building a relationship with buyers. Encouraging your customer support team to create positive interaction and working on their active listening skills are two great ways to build an emotional connection with customers. 
In addition, by creating a positive environment, your team can show that they care about customers' concerns and want to help them in any way possible. 
Active listening and a positive attitude allow your team to understand what the customer is saying and prove that you are genuinely interested in solving customers' issues. 
Combining those two customer service skills may create a solid emotional connection between the customer and the support team. Also, such job skills may help you prevent customer dissatisfaction.
#3 Maintain a balance between automation and human interaction
Remember about the balance between automation and human interaction when you want to provide great customer care. Both aspects are beneficial when used properly, but it's easy to cross the line. 
Automation is amazing and can save you plenty of time, money, and effort. However, it is worth allowing talking to customer service professionals when they have an unusual question to someone with a product or technical knowledge. Such an opportunity helps make customer relationships stronger. 
In short, it's good to provide both – automation and an agent with current customer service abilities. With Responso, you can automate many tasks and provide human interaction as well.   
#4 Support your employees
It's essential to support your employees working in customer service roles. For example, you can go the extra mile to organize workshops that would develop their customer service skills on communicating in a clear, easy-to-understand way and keep them updated on industry knowledge. 
For those in customer-facing roles, providing a good means of communication is also essential. Again, Responso is excellent support in this matter. Thanks to customers' details that the system gathers in one place, your workers can easily access necessary information about buyers' purchases. 
All the steps will help ensure that your customers get the best possible service and leave a positive impression of your company.
#5 Ask customers and employees for regular feedback
Feedback from customers is crucial because it allows employees to learn what they are doing well and what improvements to make in your product or service. Even customer complaints about their bad experiences can still be a lesson that may help you to improve your product.
Also, as a business owner, remember to gather feedback from your employees. A supportive work environment may help your employees resolve customer issues more efficiently and influence quick thinking. Ensure that your employees are not afraid to ask a manager for feedback on how they're doing (especially on customer interaction). 
With Responso all the managers or leaders of customer service teams can easily track agents' efficiency. For example, using heatmaps, you can see which of your agents has the most tickets to handle and ticket distribution by the time of the day or week.
💡 A good idea is to provide service feedback forms embedded in your website.
#6 Make sure your employees know the product
No doubt that product knowledge and technical skills improve customer service quality. If your agents are familiar with your product, their features, and the procedures, such as returning the product, it would be much faster to reply and resolve the issues. Knowing the product and explaining procedures in detail is one of the customer service skills. 
Make sure all your agents have access to the knowledge base. In this way, they will be able to turn unhappy customers into satisfied ones!
💡 If you want to prevent bad customer experience, track customer feedback report. It would help you to achieve business success.
#7 Implement a tool for better customer support
If you don't know what tool would be best for managing customers' inquiries and assisting them in the customer journey, Responso is an excellent choice. It is a help desk that you can implement in all your marketplaces. Additionally, customers' questions are sent to one inbox, so there's no chance of missing a single message. 
When there're many customer concerns or questions, the messages can be tagged and distributed to agents specializing in a particular field.
To provide a positive customer service experience, join Responso and start a free trial!
#8 Offer incentives for customer service feedback
Positive customer service feedback is essential to maintaining a successful business. Therefore, it is important to offer incentives for customers to leave feedback on what they think about customer service efforts. Incentives could include anything from discounts on future purchases to free products or services. 
💡 During job interviews for customer support positions, check your candidates' soft skills and make sure they have product knowledge. These are necessary competencies to provide excellent customer service.
So, what counts as customer service experience then?
Customer service experience is not only direct interaction with customers (which requires many customer service skills such as active listening, for example). But it's all the steps you've taken to improve the shopping experience or navigation of your e-commerce store. Indirect customer service experiences, such as FAQs and a user-friendly website, can still be considered customer service.