Running an eCommerce business can be a lot of work. Between processing orders, dealing with customer service inquiries, and warehouse inventory management, there's a lot to keep track of.
Luckily, there are ways to automate some of these tasks and improve your eCommerce workflow. In this blog post, we will discuss several different ways to automate some of the tasks that your online business has to regularly undertake and make them easier for you to manage.
What is an eCommerce workflow?
An eCommerce workflow is the process that your business uses to complete orders, from start to finish . This includes the entire eCommerce checkout process from a customer adding an item to their shopping cart and placing the order, through packaging and shipping the product, to processing product returns or refunds.
A well-designed eCommerce business workflow should be efficient and easy to carry out. It should show MVP meaning to the customers. By automating some of those tasks involved in the process and handling customer inquiries, for example, you can free up time to focus on other aspects of your business as an online retailer that require a more hands-on approach.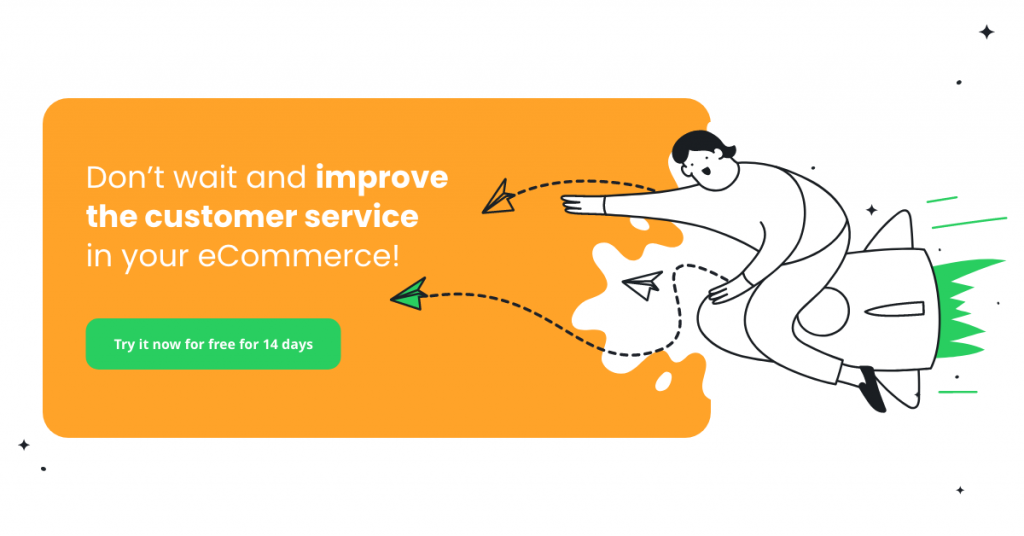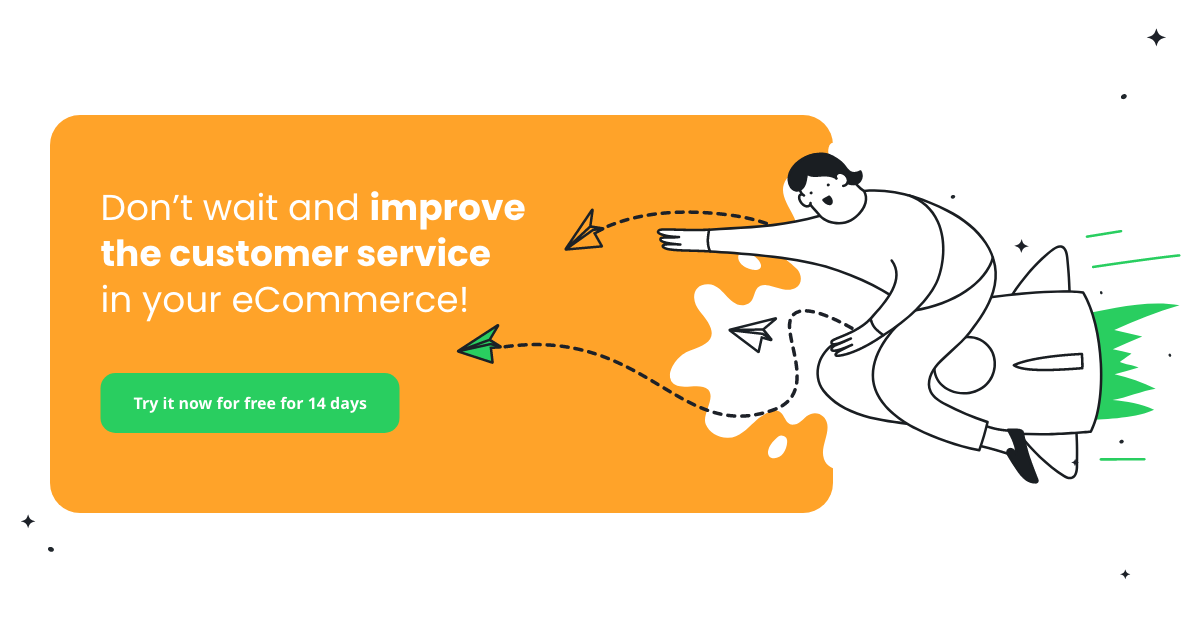 There are many different ways to automate your eCommerce workflow in order to reduce the chances of human error and decrease your operational costs. In the following section, we will discuss some of the most effective methods for automating business processes carried out by your eCommerce store.
How to streamline your eCommerce workflow
#1 Automate your customer service
One of the most time-consuming tasks in eCommerce is dealing with customer service inquiries. By automating some aspects of your customer service, you can free up your support team's time for handling the most complex issues manually.
Customer service automation tools also allow you to provide at least some level of support 24/7, even outside of your working hours. This is especially useful for businesses that operate in multiple time zones or have customers in different parts of the world.
Autoresponders and chatbots
There are a few different ways to automate your customer service. One popular method is to use autoresponders or chatbots for handling simple customer service inquiries, such as questions about product availability, payment methods, shipping costs, or delivery times.
Such tools allow you to reply immediately to visitors on your website or social media platforms, without the need for a human customer service agent. This can help to improve customer satisfaction levels by providing visitors with quick responses to their inquiries.
It also allows your agents to handle more customer service requests, as they will only be dealing with each complex process that requires a human touch. Moreover, all inquiries from multiple sources can be kept organized and managed in one place with the right choice of tool, such as Responso for eCommerce platform automation.
Knowledge base or FAQs
Another way to automate customer service is to use a knowledge base or FAQ section on your website. Including answers to common customer service reduces inquiries the number of support requests that your team has to deal with by allowing visitors to find answers to their questions themselves.
This can save your team a lot of time, as they will not need to answer the same simple questions over and over again. Including knowledge bases or FAQ sections on eCommerce sites can also lead to happier customers, as they will be able to find answers to their questions quickly and easily.
You might include answers to queries about shipping methods, payment options, or the eCommerce returns policy, etc. You could also include step-by-step guides on how to use your products or troubleshooting for common issues. Adding a search bar to your site can also help visitors find what they are looking for quickly and easily.
#2 Gather customer feedback automatically
Customer feedback is an essential part of eCommerce, as it allows you to improve your products and services based on the needs of your customers. However, gathering personal details and opinions can be a time-consuming task if you decide to reach out to clients manually and ask them for their opinions.
Simply, use a tool that collects feedback automatically. This can be done through surveys or polls that are triggered when customers take certain actions on your website, such as completing an online purchase or leaving a product review.
By gathering customer feedback automatically, you can save your business valuable time while still being able to collect valuable insights that can be used to improve your eCommerce business. This is a process that can also be carried out by Responso, helping build trust in your brand and drive eCommerce sales.
#3 Use a task management tool to keep track of your to-do list
If you find it difficult to keep track of all the tasks that need to be carried out by your online business, then it might be time to invest in a task management tool. These solutions allow you to create and manage to-do lists for your team, as well as set deadlines and reminders for tasks that need to be completed.
Using a task management tool can help to improve your eCommerce business workflow by ensuring that all tasks are completed on time and that nothing is forgotten. This can be a valuable way to save time and improve efficiency within your business.
While there are many different task management tools available so you can pick an alternative to Monday, this is a popular choice for eCommerce businesses because it offers a range of features specifically designed for such companies. You can compare Monday with Asana and other available tools such as AI task managers to decide which one best suits your needs.
#4 Schedule social media posts in advance
Social media can be a valuable marketing tool for eCommerce businesses, but it can also be a difficult process to create and post regular updates across the multiple networks that you manage profiles on. One way to automate your social media workflow is to use a tool that allows you to schedule your posts in advance.
Doing so means that you can focus on creating a series of social media updates and then space them out over the coming days or weeks. This can help to save you time in the long run while still ensuring that your eCommerce business has a presence on social media.
Hootsuite is one of the most popular social media management tools and it offers a scheduling feature that can be used to automate your eCommerce workflow.
Also consider integrating your social media profiles with your eCommerce website to create a seamless customer experience. This can be done using tools such as Shopify's Social Media Share Buttons app, which allows customers to share your products on their own social media profiles with just a few clicks.
#5 Automate your email strategy
Another promotional strategy that eCommerce businesses can use is email marketing, which involves sending marketing messages and updates (eg shipping notifications) to customers and prospects who they find personal email addresses for. However, the manual process of writing and sending emails to multiple recipients can be a time-consuming task.
That's why it's worth considering using automation tools to improve the efficiency of your email marketing process by creating and sending messages in bulk to your email lists. This, in turn, will increase your productivity and save you time that can be better spent on other aspects of your eCommerce workflow.
Email marketing automation can be done using a solution like MailChimp, which offers a range of features (e.g., email verification) specifically designed for eCommerce businesses.
#6 Create detailed product descriptions for SEO purposes
If you want your eCommerce website to be found by potential customers, it's important to optimize your product listings for search engines (as well as filling backlink gaps at Linkhouse, for example). This means including relevant keywords and phrases in the product details, as well as creating unique and interesting content that will encourage people to visit your site. The latter can be automated with article writing software.
While it can take some time to write detailed product descriptions, doing so can be a valuable way to improve your eCommerce workflow by attracting more organic traffic to your website. This, in turn, can lead to more eCommerce sales, decreased cart abandonment, and an increased conversion rate.
If you're not sure where to start with optimizing your product descriptions, consider using a solution like Google's Keyword Planner. This tool allows you to research relevant keywords for SEO that you can then use in your product descriptions to improve your chances of ranking highly in search engine results pages. Then, you can use a digital asset management tool to organize these descriptions. 
#7 Automate your shipping and eCommerce order fulfillment process
Among the most crucial aspects of eCommerce is fulfilling orders and ensuring timely shipping. This can be another time-consuming task, particularly if you have a large number of orders to process, you struggle to manage inventory levels, or the fulfillment cycle time is long.
That's why it's worth using a tool (for example, Shipstation) to automate your eCommerce order fulfillment process by generating shipping address labels and sending tracking information to customers. It's also worth considering using a drop shipping service to handle shipping of orders and processing returns on your behalf.
#8 Monitor your website's analytics to track visitor behavior
Finally, it's critical to keep an eye on your eCommerce website's analytics in order to track the behavior of your visitors. This information can be used to improve your eCommerce workflow by identifying areas in the customer journey where visitors are dropping off (eg the payment process) and making changes accordingly.
There are a number of different analytics tools that you can use for this purpose, including the popular Google Analytics. By monitoring your website's analytics, you can make changes to the design and improve the user experience in order to provide your visitors with a positive experience on your site.
Conclusion
Automating your eCommerce workflow can save your business time and money by reducing the workload on you and your employees. In this article, we've shared 8 tips on eCommerce workflow automation in order to eliminate the need for manually completing some of your most simple and repetitive tasks.
By following this series of steps, you can streamline your eCommerce workflow to increase your conversion rate, drive more sales, improve customer satisfaction rates, build customer loyalty, and thus ultimately grow your business. Good luck with automating your eCommerce workflow!
If you want to start: 
automating your customer service with autoresponder capabilities

gathering feedback from multiple communication channels

monitoring customer service performance with automatic statistic and reports 
Responso is the solution for you. Our eCommerce workflow automation software will take care of these tasks for you so that you can focus on other aspects of your business.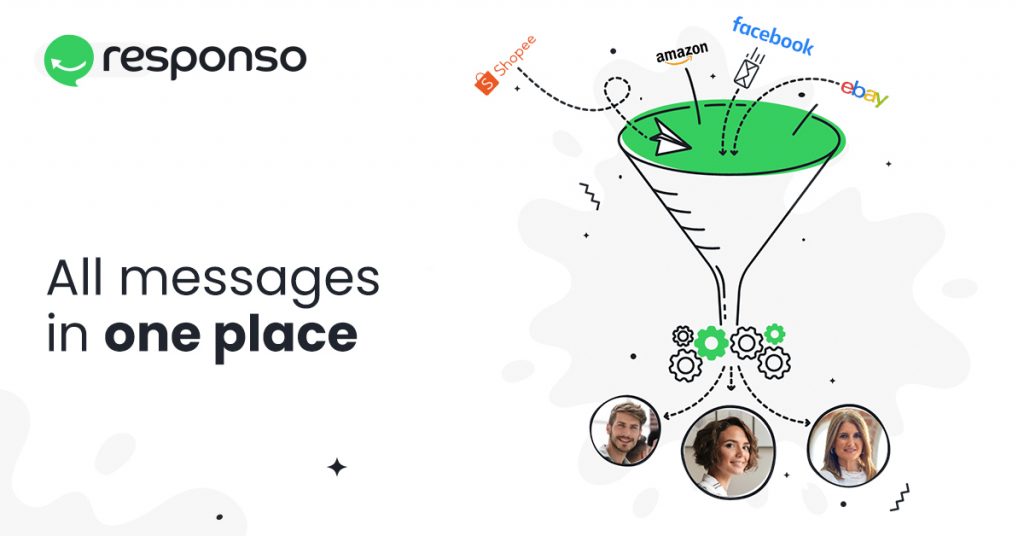 Start a 14-day free trial today to see for yourself how Responso can help grow your eCommerce business by automating your workflow.
Ecommerce workflow FAQS
What are the most common challenges my eCommerce business might face?
There are a number of hurdles that eCommerce businesses often need to overcome, including attracting organic traffic, generating sales, and fulfilling orders. To overcome such eCommerce workflow challenges, you can automate tasks, use tools to streamline processes, and keep an eye on your website's analytics.
Which metrics should I track to measure the success of my eCommerce business?
There are a number of key performance indicators (KPIs) that you can track in order to measure the success of your business. These include website traffic, conversion rate, average order value, and customer lifetime value.
What are some of the most common mistakes people make when setting up their eCommerce workflow?
Some of the usual errors that eCommerce business owners make include not monitoring their website's analytics, failing to use tools to automate tasks, and neglecting to track key performance indicators. By avoiding these mistakes, learning from the metrics you follow, and constantly gathering feedback you can keep growing your eCommerce business and achieve greater success.
Are there any particular tools or software that you recommend for eCommerce businesses?
There are a number of eCommerce platforms that you can use to build your online store, such as Shopify , WooCommerce, and Magento. For tracking your website's analytics, we recommend using Google Analytics. Automating both the handling of customer service inquiries and the gathering feedback can be done with Responso .