When it comes to angry customers, it's essential to take a step back and understand the situation. Before considering the root cause, it may be necessary to look closer and take certain actions. Then, you can begin to learn how to handle an angry customer in a way that won't cause significant damage to your business. 
But how to do it exactly? No worries, we have your back. In this article, you will learn several tips on how to handle angry customers to make them satisfied and not ruin your business and day.
Without further ado, let's dive into the topic.
10 steps to handling an angry customer
The following steps can help you handle both unhappy customers and angry ones. You might know some of the steps, but they're still worth refreshing. In addition, most of these tips can be applied on the daily basis, and not only at work.
#1 Gather as much information as you can
You last want to get caught off guard when an angry customer starts complaining. Make sure you have all the relevant facts about what led them to be upset before responding. Try to examine the case thoroughly, to know everything before talking to irate customers.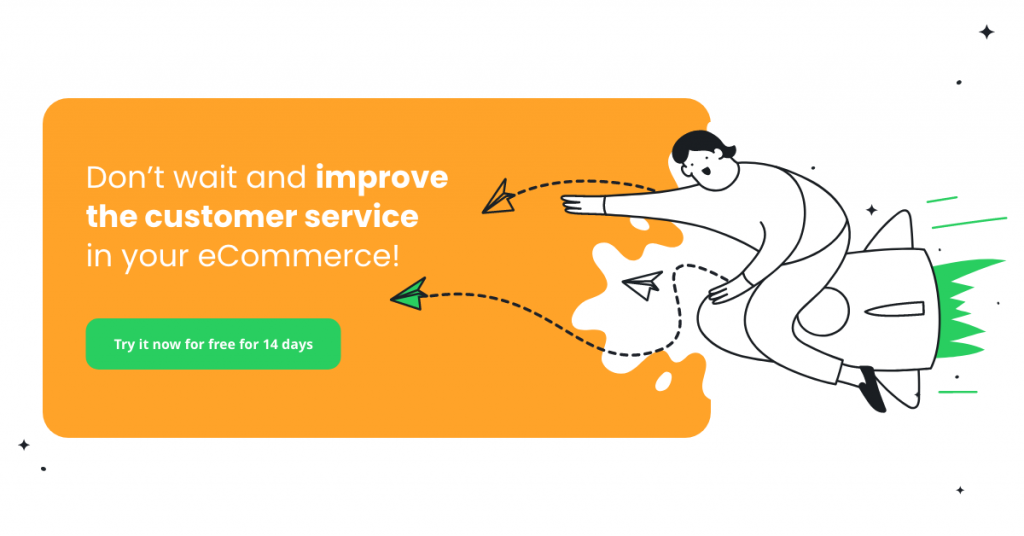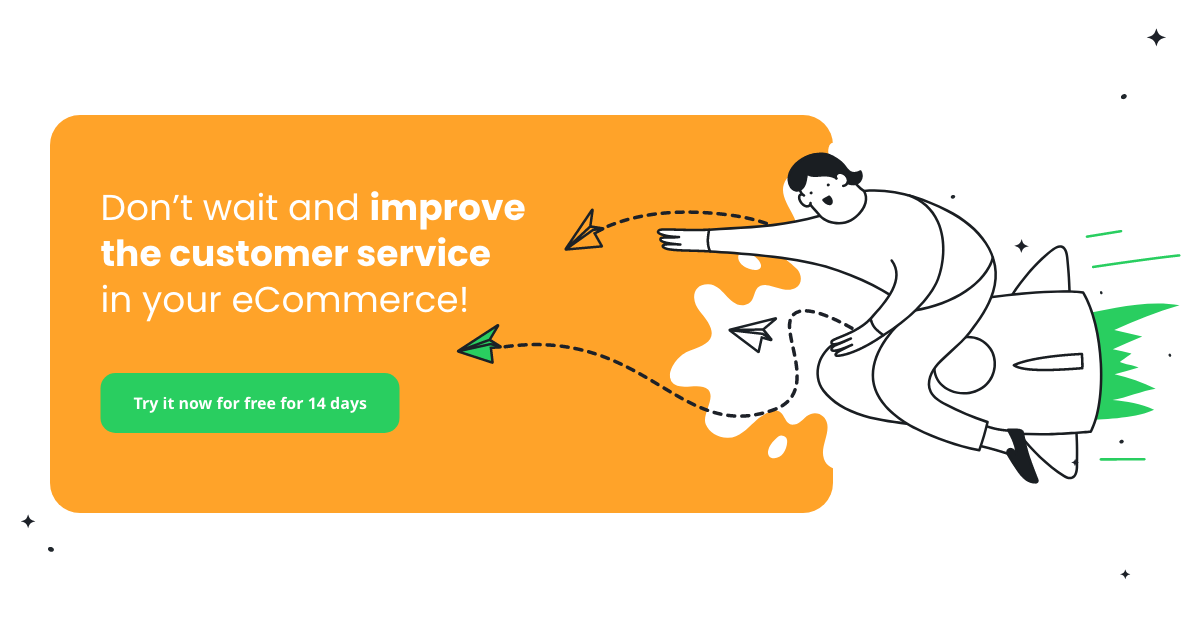 #2 Remain non-defensive
It's tempting to lash out at an angry customer to defuse the situation, but that only worsens things. Instead, Stay calm and understanding while still upholding your boundaries. It will help them feel like they're getting some resolution rather than just venting customer anger. Going defensive would affect your company's reputation and make your brand look unprofessional.
#3 Offer solutions instead of criticism
When upset customers start throwing insults your way, it's easy to lose perspective and start pointing out their mistakes. Instead, try to offer solutions or suggestions for how they can improve the situation. It will show that you care about their satisfaction and are willing to help out constructively instead of attacking them outright.
#4 Avoid making assumptions
No matter how angry a customer seems, always assume that they're actually interested in resolving the issue. Don't immediately jump to conclusions about why they're upset, and try to ask open-ended questions that allow them to vocalize their concerns without feeling uncomfortable.
Sometimes the assumptions emerge on their own in your head, so it's good to keep them at a distance. Think twice before saying or writing anything and how it could impact resolving the issue. In that case, handling frustrated or annoyed customers via the internet (for example, with a chat) could be better because you have more space to rethink your approach to customers.
#5 Stay patient no matter what
When dealing with angry or difficult customers, it's crucial not to rush things or expect them to come around instantly. Instead, give them time to calm down and think through their options before responding. If you try to force the issue, you might just make things worse in already tense situations. 
#6 Be professional all the time 
It's easy for an angry customer to take their anger out on you rather than address the issue at hand. So, it's vital that you and another customer service agent must stay professional throughout the conversation, even when things get heated up. 
When an angry customer complaint is full of negative language or (sometimes you can detect an angry tone in online communication, for example, an angry email), do your best to keep your emotion at bay. It will help your business stay respectable and build trust with your customers.
#7 Practice active listening
When an angry customer is talking, keep listening carefully without interjecting your thoughts or opinions until they've finished speaking. Active listening might be a cure. Let them feel that you are following them using some good practices. 
For example, ask for more details if something is unclear after they finish talking. Also, paraphrasing their words is a good tactic because you signal an understanding of what they talk about. In addition, it would show your interlocutor that you are aware of the situation and willing to help.
This approach allows them to vent their feelings without being judged and shows that you care about what they have to say. 
#8 Respect their privacy and avoid sharing personal information 
If dissatisfied customers or angry callers start sharing private information about themselves or their family members without permission, be respectful enough to remove yourself from the situation entirely before doing anything else rash.
Unless it is necessary to share private information to resolve the problem on the spot, in that case, listen to what they have to say.
#9 Avoid threats and ultimatums at all costs
An angry customer may seem like they're ready to go nuclear if they don't get what they want right away. Even their body language would say so. However, don't let them pressure you to make any decisions you might regret later on. Stay calm even if the person you talk to is far from being so.
If a threat is made against your business or employees, take the steps necessary to protect yourself. Report the situation immediately to the police or other authorities.
#10 Be understanding in difficult situations (and positive as well)
When an argument leads to positive results, like a resolved issue, try to be understanding and respectful rather than claiming all the credit. It will show that you are eager to learn from your mistakes and will also demonstrate that you are willing to give others a chance.
Use the tips whenever you handle an angry conversation in person and also when helping a customer virtually. Speaking of online customer service, given suggestions are great when combined with a live chat communication channel. Well, some of you ask yourselves:
How can live chat help deal with angry customers?
Live chat is one of the ways to help website visitors when they have a question about the product or service. Both customers and companies benefit from this technology since it makes it easier for visitors to get help and helps companies resolve problems more quickly. 
Did you know that:
79%

of customers say they prefer live chat

38%

of consumers are more likely to buy from a company if they offer live chat support

82%

of customers were satisfied with their live chat experience compared to other ways of communicating with customers (via phone and email)
However, it is also a channel for voicing complaints. Using live chat can help angry customers communicate their concerns. Very often, they do it calmly and constructively, but it happens that their tone of voice is quite the opposite.
Customers can use live chat to ask questions about a refund or just talk about their experience, both positive and negative. So, agents can react quickly and propose solutions immediately after letting you know something's wrong.
Unfortunately, it happens that customers are angry and unsatisfied with a product or service and do not always express their dissatisfaction with self-control when it comes to emotions. But when chatting with an angry customer in real-time, your operators can handle the situation expertly and come up with a reasonable solution.
Look at how you can handle disgruntled customers and help with bad experiences using live chat.
Live chat: resolving issues or answering questions right away
When customers have a problem with their purchase or experience an issue with the product, they may become angry. Then, to help them better understand the product, customers can quickly get help right away using live chat. 
This communication channel allows customers to get information about the product quickly and easily without having to wait on hold or speak to a customer service representative. 
Additionally, live chat can help prevent angry customers from becoming frustrated and turning to other means of communication such as social media or email. But unfortunately, it can worsen things because the average response time tends to be longer.
picture source: SuperOffice
Live chat: finding solutions to common problems with a product
Having issues with a product may leave customers feeling frustrated and angry. So, they expect to resolve the problem as soon as possible and look for help and a solution. 
Live chat is a fantastic tool for companies to solve common product problems. It allows customers to communicate with company representatives without having to wait on hold or navigate through a maze of phone menus. Additionally, it can save both the customer and the company time and money while providing an excellent customer service experience by offering solutions.
Live chat: providing customers with a  customer service representative 
Dealing with an angry customer may seem like a tough nut to crack for any business. However, applying the ten tips above would be much easier to provide professional service, even in a stressful situation.
So, as we've mentioned, one of the best ways to deal with an unsatisfied customer is to calmly and politely address the issue. If the problem is minor, explain what you are doing and why it is necessary. If the issue is more serious, ask if there is anything else you can do to help resolve it. 
When the customer refuses or cannot resolve the problem themselves, you may need to refer them to a different department.  It allows customers to connect directly with someone who can help them resolve the issue quickly and easily and offer a satisfactory solution.
If referring to a different department is not an option, offer a refund.
picture source: RawPixel
Live chat: one of the fastest ways to assist customers
Often, making a complaint or reporting an issue about the service is a long process of filling in forms, sending emails, etc. The procedures can last days or weeks, making customers even more frustrated. That's where live chat comes into play. Reporting an issue using live chat might take minutes, so it is possible to lower customers' frustration, or at least it does not escalate the situation.
Live chat might be a key player when handling an angry customer. But how to implement it on the website and actually use it? We have the answer here!
How to handle an angry customer with Responso
If you're interested in getting started with live chat, Responso is an excellent solution. It's an efficient tool for managing angry customers and also, and it's a valuable tool for the customer service team in general.  
Responso's features for the best customer experience
Thanks to Responso's features and capabilities, you can help negative customer experiences and try your best to save the situation using customer service skills combined with live chat software. 
Let's take a look at what Responso can do for you.
To automate some of your tasks, use

automatic replies.

These are already written messages, for example, a short thank you message after receiving feedback or answers to most common questions. However, having messages close at hand will help you to save time and assist website visitors on the highest level possible. Also, replying fast could slightly mitigate the situation when you deal with an angry customer.

Jumping between tabs to answer visitors' questions is no longer necessary. Instead, Responso gathers

massages in one place

for you. You can see all the incoming messages, so there's no option for missing any single message from your customer or visitors. And speaking of customers, waiting might make them even more nervous and disappointed.  

Thanks to

customer details

, you know basic info about the person you're chatting with even before asking about the information. For example, you have access to the purchase history. This functionality allows you to solve your clients' cases more efficiently.

With Responso's

built-in reports

, you can control what's happening. For example, you can see the average response time of teams or individual agents and their overall efficiency. Also, the platform's equipped with heat maps for monitoring the workload of your agents based on ticketing tracking.

Live chatting is a good source of

feedback

. While having a conversation, you can ask visitors or customers about their opinion on products or services. 

Response software enables

unlimited integration with other platforms. So if you use CRM (Customer Relationship Management) apps or any kind of other ones, then you can still take advantage of them. As such, you'll be able to use live chat together with the features of your app for project management, say.

Installing software on a website might seem like running an extra mile, but in fact, it is a quick and easy process. 

To save your time, Responso delivers many features that streamline conversation management. For example,

message statuses, setting priorities for the reports, or event logs

to help you track data about your customer service activity.
Click here for a complete list of Responso's features!
Responso pricing
A monthly subscription costs only $7 per month. 
Chat software doesn't have to be expensive. Responso provides a very affordable subscription plan, so no matter your company's size, everyone can take advantage of it.  
Or, if you need a tailored-made solution, contact sales for a custom plan adjusted to your business needs.
Learn how to handle an angry customer with Responso
Taking care of angry customers may seem challenging, but using all the steps mentioned above, you can simplify the process (even when dealing with difficult customers, especially frustrated ones). 
Moreover, live chat is one of the communication channels where you can resolve an issue immediately and maybe provide positive customer experiences afterward. 
If you want to deal with customers and visitors like a pro, why wait? Try Responso for free!